Photo of the Week: NEIGH-borhood heroes
Move over, Li'l Sebastian. There's a new miniature horse on the block
---
This week's photo comes from Deputy Teresa Fuller of the Wilson County (Tenn.) Sheriff's Office.
Fuller poses with her partner Ruger, a 5-year-old miniature horse, whom Fuller rescued and adopted. Fuller works as a school resource officer and takes Ruger to community events with senior living centers, schools and war veterans. The tiny equine also helps with Animal-Assisted Crisis Response.
"Ruger just brings joy to so many people, young and old," Fuller said. "He breaks down all the barriers. If we all could see the good that he sees and that he brings out in us, this crazy world would be a better place!"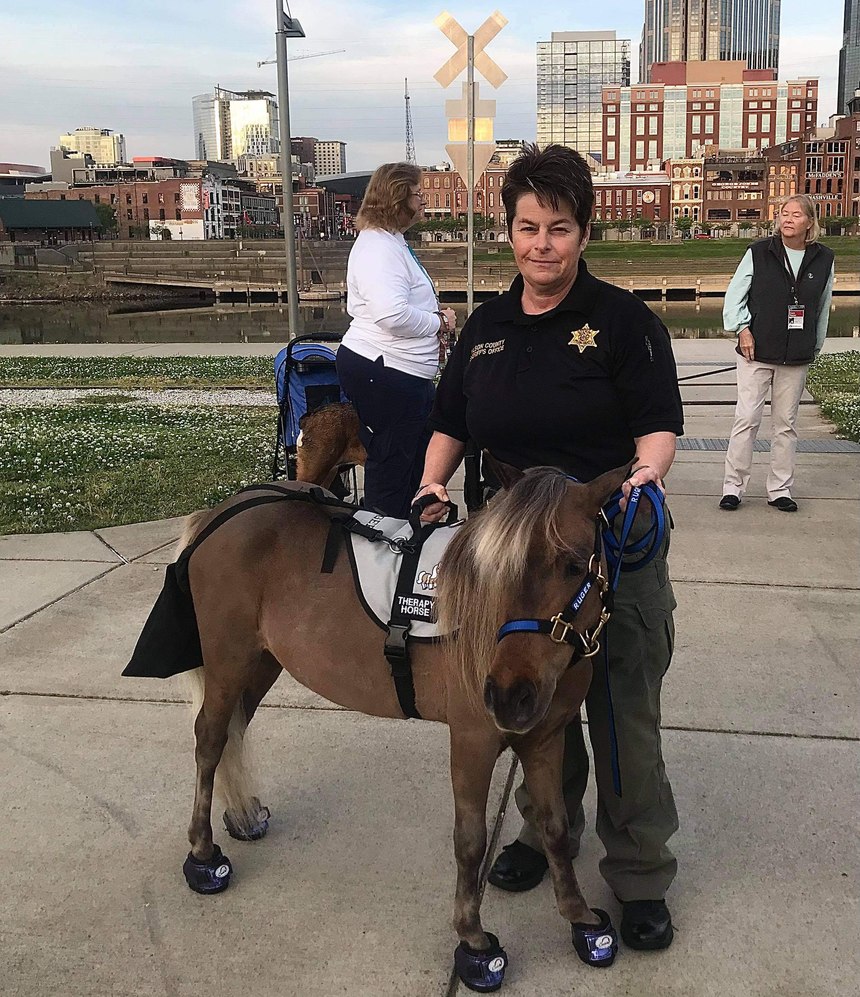 Calling all police photographers! Police1 needs pictures of you in action or training. Submit a photo – it could be selected as our Photo of the Week. Be sure to include your name, department information and some background information on the photo.