Bill Powers on homicide investigations: 'It is not about you, it is about a victim and the victim's family'
A veteran homicide detective discusses his book about a multidisciplinary investigation that started at an arson scene and ended nearly a year later with the case solved, plus he shares some pearls of wisdom for new detectives
---
Download this week's episode on Apple Podcasts, Amazon Music, Stitcher, Spotify or via RSS feed.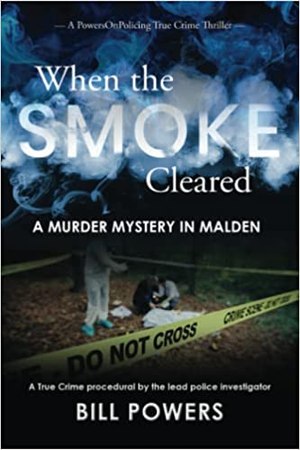 This episode of Policing Matters features a fascinating story of a dogged, multidisciplinary investigation that started at an arson fire scene and ended nearly a year later with the case solved. And it is all detailed in "When the Smoke Cleared: A Murder Mystery in Malden" by Bill Powers. 
Host Jim Dudley speaks with Powers, a retired Detective Lieutenant from the Massachusetts State Police and currently back with the department as a civilian training coordinator and classroom instructor, about his book, which follows an extraordinary murder investigation from the crime scene through to the arrest and into the courtroom. 
The book is an excellent source as both a police and courtroom procedural, but there is also the heartbreaking yet inspiring story of how the victim's family dealt with their loss and instead of spinning out of control, found a way to succeed and thrive because of it.
The book is written for those who enjoy reading true crime, but more importantly, it is a primer for college classes on police procedures, forensic and fire sciences, criminal law and courtroom procedures, and some courses on deviant sociology and psychology.
Top quotes from this episode
People think we are a bunch of alpha dogs and lone wolves and set off on our own and bring in the guy by the scruff of his neck. It doesn't work that way. It won't work that way."
Those coming into homicide investigations need to understand they are one cog in a wheel. We work with the district attorney's office. We work with the county prosecutor. Because ultimately they are going to take our case to trial."
As a kid, I never saw the need for college. I quit college to join the state police and very quickly learned you've got to be smart to be in this profession. I went back to school and I finished up. And then you go to court enough and you get beat up a couple of times and then I realized I needed to go to law school, so I did." 
Additional resources on police investigations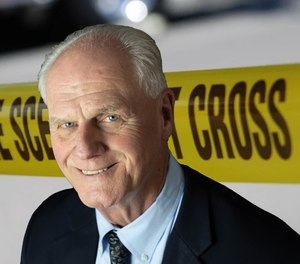 About our guest
Bill Powers has been active in the Massachusetts law enforcement community since he joined the Massachusetts State Police in 1974. Over time he rose through the ranks and was promoted to the rank of Detective Lieutenant. He commanded the State Police Detective Units (SPDU) in both Middlesex and Suffolk Counties, where he had direct oversight and involvement in more than one hundred homicides. His State Police career came full circle when he was named Commandant of the Recruit Training Academy. He retired as the director of the Media Relations Section.
Following his retirement, Bill was appointed as an Assistant Professor in the graduate program for forensic sciences at the Boston University School of Medicine (BUSM). For the next seven years, he lectured on criminal investigation and expert testimony to graduate students. In addition, he produced several training seminars for police investigators covering a wide variety of topics. Following his tenure at BUSM he returned to the law enforcement profession as the Director of Public Safety at Wentworth Institute in Boston. Bill earned an undergraduate degree from Northeastern University with a major in Criminal Justice and a Juris Doctorate degree from the New England School of Law.
Connect with Bill Powers
About our sponsor
This episode of the Policing Matters Podcast is brought to you by Lexipol, the experts in policy, training, wellness support and grants assistance for first responders and government leaders. To learn more, visit lexipol.com.
RATE AND REVIEW THE POLICING MATTERS PODCAST
Enjoying the show? Please take a moment to rate and review us on Apple Podcasts. Contact the Policing Matters team at policingmatters@police1.com to share ideas, suggestions and feedback.