Google, Apple's refusal to cooperate during investigations a 'frustration' for LE
The New Jersey Supreme Court is weighing whether LEOs can force suspects to unlock phones during an investigation
---
Andrew Goudsward
Asbury Park Press
ASBURY PARK, N.J. — Authorities investigating the disappearance of Stephanie Parze seized two cellphones in hopes they would offer clues about what happened to her.
They couldn't open them.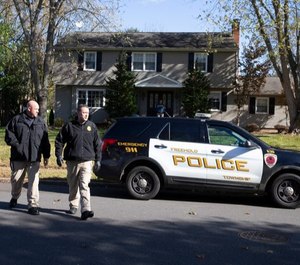 The smartphones were locked, and the information they contained was protected by sophisticated encryption software. Apple and Google have rebuffed law enforcement's attempts to force them to unlock phones connected to criminal investigations.
Parze's remains were found on the side of a highway in Old Bridge, New Jersey, in January. Investigators concluded Parze's on-again, off-again boyfriend John Ozbilgen killed her and tried to hide her body.
The case highlights challenges investigators have faced in the years since Apple refused demands to create a "backdoor" to give authorities direct access to iPhones, a struggle that pitted the U.S. government against the world's largest company and raised questions about the balance between personal privacy and collective security.
Apple, which battled the FBI over access to cellphones of suspected terrorists, said it cannot unlock iPhones for police without compromising its customers' privacy and the security of its devices.
Monmouth County Prosecutor Christopher Gramiccioni said seeking a judge's permission to unlock a cellphone should be no different than traditional warrants to monitor bank accounts or search a suspect's home. In those cases, a judge allows authorities access to even the most intimate aspects of a person's life if they can establish probable cause that a crime has been committed, he said.
McClatchy-Tribune News Service