Portland PD temporarily shuts down cold case squad to staff homicide unit
Police Chief Chuck Lovell said it was a difficult decision, but current homicide detectives were stretched too thin
---
By Maxine Bernstein
oregonlive.com
PORTLAND, Ore. — As homicides in Portland mount, Police Chief Chuck Lovell plans to add more detectives to investigate the killings by pulling them from other divisions, including the supervisor of the cold case homicide squad.
The move will close down the cold case unit temporarily, Lovell said, but he hopes to staff it again "as our resources increase."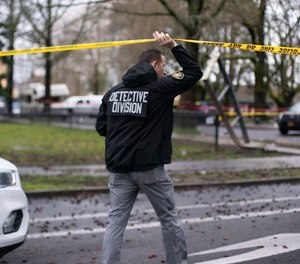 Lovell called the move "a difficult decision" in a recent memo to bureau employees.
But the current 18 homicide detectives are stretched beyond their capacity with an unsustainable workload, he said.
Last year, the unit was called out to 120 violent scenes as the city experienced a record toll of 92 homicides.
The bureau now has two teams of nine homicide detectives.
The chief wants to move to three teams of eight detectives.
The sergeant who now leads the cold case unit would supervise the third team. Lovell plans to pull two detectives from the cold case unit and four other detectives from property crime investigations to add six new homicide detectives.
Lovell told The Oregonian/OregonLive that the moves aren't ideal, "but we just need to put more resources toward the current homicides."
The chief said he recognizes family members who have lost loved ones in years-old unsolved homicides want answers about those killings, and the cold case unit does important work. He described the move as "a pause" to cold case investigations, which he'd like to restore in the future.
[MORE: 6 tips for investigating a homicide]
So far this year, 33 people have died in homicides in Portland, all but one in shootings. One homicide resulted from a shooting by Portland police and another from a shooting by a Clackamas County deputy.
Not counting the police shootings, nine of the 31 homicides so far have resulted in an arrest, with a clearance rate of 29%.
At this time last year, there were 30 homicides in the city.
Jessie Burke, chair of the Old Town Community Association, on Thursday called for a moment of silence to remember two of the people who were killed in the neighborhood this month, both who were living on the street, Jennifer Drain, 33, on April 7, and Fars Gebrihot, 33, the following day.
Burke said they "lost their lives because our city and county lack the urgency to find an immediate solution."
The Police Bureau continues to face a significant staffing shortage. As of Thursday, it had 110 vacancies out of an authorized strength of 882 sworn members. Another 40 sworn bureau members are eligible to retire in July.
The bureau's Cold Case Homicide website holds a list of more than 220 names of victims from unsolved homicide cases dating back to the late 1960s. Former Chief Derrick Foxworth started the cold case squad in 2005, then a five-member unit of three Portland police officers, an FBI agent and an investigator from the district attorney's office. At times, retired detectives and civilians were enlisted to assist with its investigations.
©2022 Advance Local Media LLC. Visit oregonlive.com. Distributed by Tribune Content Agency, LLC.
McClatchy-Tribune News Service