6 tips for investigating a homicide
Here are the valuable lessons I learned from my first homicide investigation
---
By Detective Joseph Morgan
In July 2014 I was tasked as the lead detective for my agency's first homicide in nearly a decade.
The City of Kennesaw operates as a Metro Atlanta municipality with a half dozen detectives and a city population of roughly 35,000. The six detectives are mostly assigned general crimes like burglaries, thefts, forgeries, and robberies.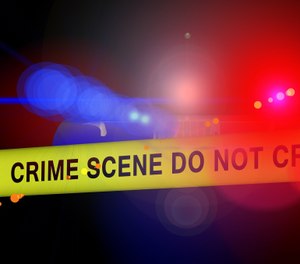 We are extremely fortunate to have a low crime rate – a crime rate that is a major bragging right for all city employees, officials and citizens. This low crime rate is not an accident, fluke, or a miracle. The public safety employees at the City of Kennesaw are some of the most capable, determined people I have had the pleasure of knowing. We strive very hard to stay (way) below the national average of part one crimes.
With 10 years of law enforcement experience – five years on uniform patrol and 2½ years in the detective bureau – this was the first homicide I would investigate. 
The following six tips are what I learned from investigating this heinous crime and ultimately working with my partners, the command staff and the District Attorney's Office to bring this incident to a successful conclusion – a conviction on all counts by a jury.
1. As a detective, you must plan for a major case
No detective is immune to having major crime occur during their tenure. Plan now for the "big one." Take advanced investigative classes. Read case law as it pertains to the Fourth, Fifth and Sixth Amendments.
Know the criminal elements of malice murder, felony murder and voluntary manslaughter. Specifically, in Georgia, be familiar with OCGA 16-3-21, which outlines when a person can use deadly force in defense of himself or herself and/or a third party from great bodily injury or death. This statute also affords a person to stop a forcible felony in progress with reasonable force.
2. Communicate with your District Attorney's Office early and often
We strive to get a member of the Cobb County District Attorney's Office on board in a major criminal event right away. As a matter of fact, the DA's Office encourages us to notify them of any major criminal events/investigations, and we feel extremely lucky in that regard. Most times, a member of the prosecution team will come to the scene to assist in the investigation. Other times, a prosecutor will make himself or herself available to an investigator 24/7 to answer questions and/or guide the investigator through the case as it evolves.
3. Trust your leaders and your command staff
Being tasked with a major case such as a homicide comes with a mountain of pressure. I felt pressure from the community, the victim's family, my fellow officers and the media. Of course, these pressures took a major backseat to the extreme pressure I placed upon my own shoulders. Along with the pressure(s), I worked with an assisting agent from the Georgia Bureau of Investigation (GBI) to interview hundreds of witnesses, obtain dozens of search warrants, court orders and grand jury subpoenas. I obtained hundreds of articles of physical evidence and examined each one.  
In dealing with the pressure and the intense labor of the investigation, the lead detective must not worry about events or circumstances that are not directly involved with the investigation. Media releases, family notifications and ensuring the investigative team is well-rested and working at their peak are just a few examples of the outside events that leaders and command staff members should take on. This will ensure that the lead detective can focus on the investigation and work through the real-time stressors that are inherently present with these types of criminal events.
4. Make friends and contacts from other agencies/departments
I cannot stress this enough: it is imperative to make contacts throughout your region and state, particularly if you're employed with a smaller agency. Being tasked with an event that you have never worked – one that is a strange occurrence to your agency – can be overwhelming. I can almost guarantee there will be someone who can provide tips and key information to assist you as you travel down that unfamiliar path.
I was assisted in the investigation by an agent from the GBI, detectives from Atlanta PD, agents from the U.S. Marshal's Service, and individuals I met in classes and seminars along the way. Along with the GBI agent, the resources provided by the Bureau and other assisting entities and agencies were unmatched. I credit the relationships formed by my leaders, my fellow detectives and myself for the quick apprehension of the perpetrator in this homicide.
5. Prepare physically, mentally and nutritionally when you are the on-call detective
I was awoken on that hot, humid July night in 2014 at 0200 hours and advised that a male had been shot in the head and that I needed to respond to assume control ASAP. The night before, I had prepared my on-call uniform for a possible call-out. I had also prepared my police cruiser with energy-boosting snacks such as peanuts, bananas and bottles of water. I make sure to eat appropriately when on-call.
Try to eat every few hours so that if you do get that call, you can go for a long period of time without food, if need be. When I'm placed on-call, I always sleep with a notebook and pen by my bed. As I get the late night or early morning call, I jot down the specifics. Doing this helps prepare you mentally for answering any questions your supervisors may ask once you notify them about the situation.
6. Review the case and discuss the strategy of the upcoming trial with your prosecutor
Once you have attained probable cause for the suspect and he or she has been arrested, remember the case is not over. Immediately following the arrest, the investigator must prepare for the ultimate facet of the job – courtroom testimony. I had several meetings with the assistant district attorney assigned to the homicide. He and I discussed the evidence, witnesses and possible defense arguments. The prosecutor and I toured the crime scene and reviewed all interviews repeatedly. I kept all involved uniform officers and detectives in the loop of upcoming hearings and advised each to be prepared to testify.
My major professional weakness is that I have a hard time allowing people to complete tasks that are associated with my investigations. In other words, I want to be the sole detective working the case and making all the decisions. I feel this way not because I do not trust my fellow workers, I just seem to be somewhat of a micromanager, and I'm begrudgingly working on that weakness. I'm certain many detectives across the country can relate to this.
However, the experience of working this homicide changed my outlook on that flaw. I learned this from watching all of the officers, detectives and agents completing task after task. I also gained a new understanding of this dilemma by watching the prosecutor take the case and passionately argue for the State during the trial. I learned a valuable lesson from watching the prosecutor work. Knowing that the investigation that I worked on so diligently was now out of my hands, I formed a professional faith in his ability.
Conclusion
Planning for a major criminal incident with these six tips in mind is bound to help you and your team successfully prepare. Everyone has a role – from the lead detective to the assisting officers – and each person must maintain a "ready" status for the challenge of such an endeavor. After the completion of this homicide investigation and the subsequent jury conviction, I feel the department is very capable and unyielding moving forward. Without a strong foundation of the above critical strategies, a major case burden could double or triple in size.
NEXT: The value of attending interview and interrogation training
---
About the author
Joseph Morgan started his career in 2009 with the Georgia Department of Corrections where he was a member of the State's Tactical Unit. Morgan attended the Police Academy in 2009 and was hired by the City of Kennesaw upon graduation. Morgan was a member of Uniform Patrol for approximately five years where he was a Field Training Officer. Morgan was named Officer of the Year in 2013 and was credited with leading the department in drug seizures. Morgan was promoted to Detective in 2013 and was named Detective of the Year in 2014. Morgan was also awarded many accolades and was credited with investigating several major cases with successful outcomes. Morgan completed his Bachelor's Degree in Criminal Justice Administration in 2014 and is currently working to attain his Master's Degree in Criminal Justice Administration from Columbia Southern University. Morgan is an adjunct instructor at North Central Georgia Law Enforcement Academy. He holds professional memberships in the Georgia Gang Investigators Association and the National Criminal Enforcement Association. 
This article, originally published 05/03/2016, has been updated.