Va. PD's background check missed 'catfishing' cop's red flags before killings
An investigator used the incorrect search code, which would have disqualified Austin Lee Edwards from employment
---
By Stefanie Dazio 
Associated Press
LOS ANGELES — A background investigator failed to check a would-be trooper's mental health history, allowing him to be hired for the Virginia State Police the year before he sexually extorted and kidnapped a 15-year-old girl and killed three members of her family in California, officials said.
Col. Gary Settle, the Virginia State Police superintendent, wrote in a Dec. 30 letter to the state's inspector general that the hiring of Austin Lee Edwards, despite his 2016 involuntary admittance to a psychiatric facility, was "the direct result of human error" and appeared to be an isolated incident.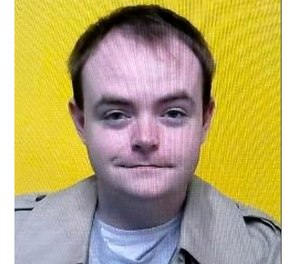 Edwards was hired by the state police in July 2021 and resigned nine months later. He was then hired as a deputy sheriff in Washington County, Virginia, last November, just nine days before the killings in California.
The slayings — and their connection to Virginia — prompted Virginia Gov. Glenn Youngkin to ask the state's inspector general for a "full investigation."
Edwards had posed online as a 17-year-old boy while communicating with the 15-year-old girl in California, a form of deception known as "catfishing." He asked her to send nude photos of herself and she stopped responding to his messages.
On Nov. 25, Edwards killed the girl's mother and grandparents, then set fire to their home in Riverside, a city about 50 miles (80 kilometers) southeast of downtown Los Angeles.
Edwards died by suicide during a shootout with San Bernardino sheriff's deputies the same day. The girl was rescued. Riverside detectives are still investigating what prompted Edwards to drive across the country and whether he planned the killings in advance.
Settle's letter was first reported Monday by the Los Angeles Times.
The Virginia State Police had previously — and repeatedly — said there were no red flags during Edwards' background investigation. However, Edwards had disclosed his 2016 stay at the psychiatric facility — after he threatened to kill his father and himself when he was 21 — during a pre-polygraph interview. The episode was also first reported by the LA Times.
At the time, a judge barred Edwards from purchasing, possessing or transporting firearms and the Times did not find any record that he had petitioned a court to restore his gun rights.
Settle wrote that Edwards' disclosure of the 2016 incident would not have been an immediate disqualifier for employment at that point of the hiring process but rather an "opportunity for clarification."
But an unnamed background investigator queried the wrong database — the proper one was linked to firearms and would have pulled up the mental health order — and used the incorrect search code, Settle wrote. Using an incorrect search code meant the investigator did not see the mental health order — which would have disqualified Edwards from state police employment.
This investigator was the only one who was "unaware" of the requirement to search for mental health orders during the background process, according to Settle. A spokesperson for the state police did not immediately say whether that investigator had been disciplined or terminated due to the error.
The state police has since changed its employment processes and background investigation policies and training as a result of Edwards' hiring.
Youngkin's office did not immediately respond to a request for comment Tuesday.
PREVIOUS: Records: 'Catfishing' cop told Va. police he was treated at mental health facility