Cop ridealongs should be mandatory for U.S. lawmakers, congressman says
Rep. Bill Johnson says ridealongs will give lawmakers a new appreciation for police work
---
By Suzie Ziegler 
WASHINGTON — U.S. Rep. Bill Johnson (R-Georgia) wants more lawmakers to understand the realities of policing. On Tuesday, Johnson introduced a resolution that would require every U.S. Congress member to participate in a ridealong with local law enforcement at least once per Congress session, WTRF reported.  
Johnson says the Congress Observing Police Service (COPS) Resolution will give lawmakers a new appreciation for police work and temper calls to defund the police.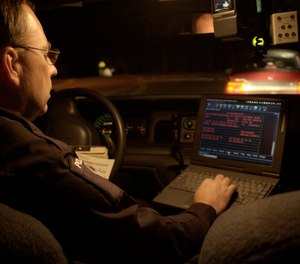 "Having the opportunity to witness first-hand the challenges that law enforcement encounters every day is a vital step toward bridging the divide between supporters of those in the blue uniform and the 'Defund the Police' movement," Johnson told WTRF. 
Rep Dan Newhouse (R-Washington) lauded the effort, saying his ridealongs have been a positive experience. 
"Witnessing the day-to-day demands our law enforcement officers face has given me a much clearer understanding of the public safety issues plaguing our communities, as well as the obstacles our officers face, making me a better lawmaker," Newhouse wrote in a statement obtained by WTRF. "Every member of Congress should have this same experience." 
Reps. Dan Meuser (R-Pennsylvania) and Will Timmons (R-South Carolina) also voiced support for the resolution. 
NEXT: Ohio lawmaker launches ridealong challenge for police-community engagement