Take the next step to conquer your fears and find success
Here are some of the things that scare me the most and the tools I am using to push past my fears
---
"He who is not everyday conquering some fear has not learned the secret of life." – Ralph Waldo Emerson 
We all have them. Some may seem trivial, while others are more significant. Regardless of what category they fall into, overcoming our fears is an essential part of our growth as humans.  
In this roundup, I've listed some of the things that scare me the most and the tools I am using to push past my fears. I hope you enjoy these tips. 
FAMILY FIRST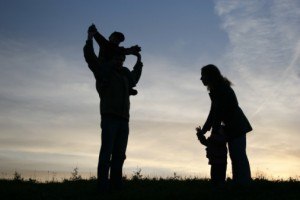 Parents talk to their kids a lot about safety, but the discussion usually focuses on the child's safety, unless the parent is a cop. "Is Daddy going to be OK?" is a question my teenage son posed to me during the height of the LA riots last year when LAPD was on tactical alert and his officer dad was working yet another OT shift. There is, of course, no easy answer to that question. Fortunately, online LE communities offer guidance on how to talk to your children about the dangers of police work. I found this downloadable PDF, Supporting Officer Safety Through Family Wellness: Discussing Your Job with Your Teen, particularly helpful. What works for your family?  
One way to distract children during times of stress is to encourage them in their hobbies. My son is drone obsessed and the concentration required to make that small device buzz off into the sky is a great way to take his mind off any fears he may have about his dad's safety on the streets. 
This year we are looking at virtual drone summer camps to help him expand his knowledge and have a bunch of fun while learning. I wonder if moms can sign up, too? 😊 
THE GREAT OUTDOORS 
Search "anxious hiker" on YouTube and I may pop up. When hiking alone I think every rustle is a hungry mountain lion or angry rattler. Having a constant companion in the form of the Alltrails App has helped calm my nerves. This free app provides downloadable maps, as well as trail difficulty ratings, hiker reviews and pics. If you're new to hiking, or if you've just lateral transferred to a new town and need a guide to neighborhood trails, downloading this app is the first step to take.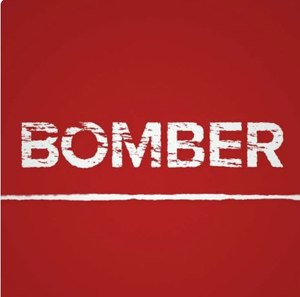 On weekdays I get my steps in walking around my neighborhood (I committed to five miles a day in 2021 and am nearly on target!). Listening to podcasts while walking helps relax my brain as I am forced to focus on the spoken word and not let my mind drift to workday stresses. 
I just finished listening to Bomber, which tells the story of how LE hunted down the 2018 Austin serial bomber who planted a series of homemade bombs, killing two and injuring five others. Always on my playlist is Police1's Policing Matters podcast where host Jim Dudley interviews a different guest each week. Check it out! 
PROFESSIONALLY SPEAKING (AND WRITING)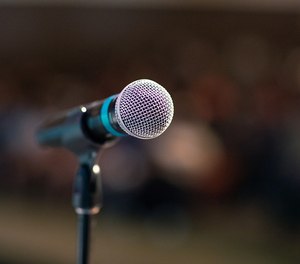 Along with tackling my anxiety about hiking alone, I am determined to beat my fear of public speaking. While many of you are used to speaking in public in your capacity as a police officer, would you feel as confident speaking out of uniform on a non-LE topic? 
Toastmasters International is a nonprofit educational organization that teaches both public speaking and leadership skills. A friend joined a few years ago and is now president of his local chapter. "Leadership skills, such as project management, coordinating officer elections, assisting with organizing the meeting, and being aware of event timing, are all supported through Toastmasters. It's a win-win-win scenario," he says. I am looking up meeting information for my local chapter once this newsletter is done! 
While approximately 75% of the population is fearful of public speaking, writing also gives folks the heebie-jeebies. Sure, as cops you write reports every day, but have you thought about venturing beyond your comfort zone and writing for publication for Police1? I've worked with hundreds of writers whose fear of not knowing what to write about is the biggest barrier to writing. Whether a professional author or a newbie, perusing the many how-to articles offered by Writer's Digest is my top recommendation for acquiring the skills that will help you put pen to paper. The next step is to review Police1's author guidelines and email me an article pitch at editor@police1.com. Let's conquer our fears together!