Photo of the Week: Honoring the fallen
Lincoln Police and the Nebraska state capitol, lit up in blue, honored Investigator Mario Herrera after he died in the line of duty this month
---
This week's photo comes from Nathaniel Grimm of the Lincoln Police Department in Lincoln, Nebraska.
This photo shows a night of remembrance before Investigator Mario Herrera's funeral. Herrera died in the line of duty September 7 two weeks after he was shot and wounded while serving a warrant. In the photo, a Lincoln Police cruiser memorial sits outside the Lincoln/Lancaster County Hall of Justice with the Nebraska state capitol lit blue in Herrera's honor.
The agency said in a statement that Herrera was "an exemplary human being who just happened to be a Lincoln police officer."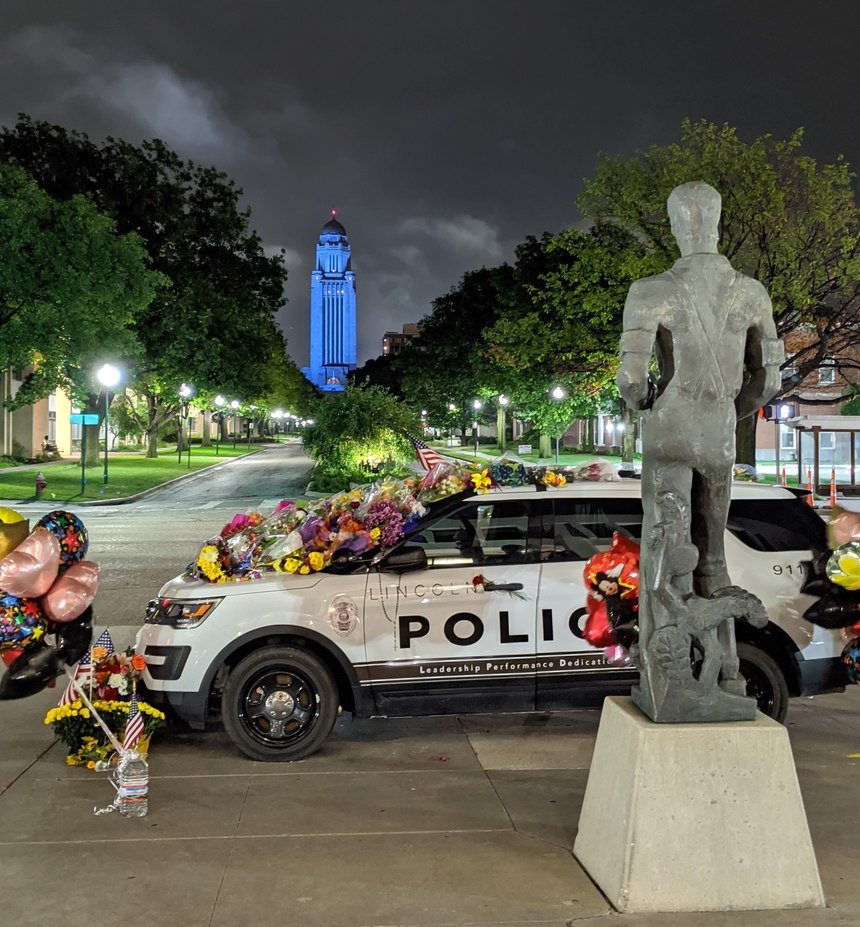 Calling all police photographers! Police1 needs pictures of you in action or training. Submit a photo – it could be selected as our Photo of the Week. Be sure to include your name, department information and some background information on the photo.