Off-duty cop among 5 wounded in fatal shooting at Ala. motorcycle club
One person died in the shooting that injured several others, including a Birmingham police officer
---
By Peter Sblendorio
New York Daily News
BIRMINGHAM, Ala. — A shooting at an Alabama motorcycle club late Saturday left one person dead and at least five others injured, including an off-duty police officer, authorities said.
Cops arrived at Birmingham's #1 Stunnas Motorcycle Club shortly before midnight after receiving a report of a shooting, said Sgt. Rodarius Mauldin of the Birmingham Police Department.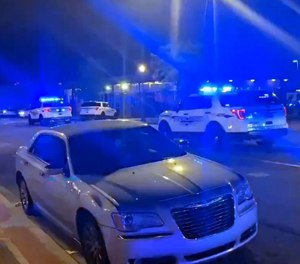 "When they arrived, they discovered multiple people suffering from gunshot wounds," Mauldin said in a video statement.
The person kinydailynews.com/news/national/ny-shooting-alabama-motorcycle-club-off-duty-officer-20200809-yfrmy6j2hvalnexemki7m2fy7y-story.htmllled in the incident was pronounced dead after being taken to a local hospital.
Police have not released the conditions of the five people injured in the shooting. The off-duty cop who was wounded at the club is a member of the Birmingham Police Department, and was at the venue as a patron, police said.
The Alabama Bureau of Investigation is now leading the probe into what occurred at the club.
Officials have not released a motive or named a suspect. The identities of the victims have not been released.
©2020 New York Daily News
McClatchy-Tribune News Service