Opinion: Recasting law enforcement's role in mental health crisis response
Under a new mandate, California mental health agencies stand to lose funding if they collaborate with law enforcement. Here's why that is a mistake
---
The nexus between law enforcement and the mental health system is complex. Some argue that police officers should not be involved in mental health calls for service, asserting these are medical emergencies rather than criminal issues. However, others contend that law enforcement's moral and ethical responsibility to society transcends opinions about what their roles should or should not encompass.
The reality is we absolutely need to untangle the relationship between mental health and the criminal justice system. However, we also need to recognize the word "untangle" doesn't equate to "implementing broad, emotion-driven legislation that impacts all aspects." Instead, we should focus on implementing targeted, significant and quantifiable reforms. Currently, the system isn't serving the interests of either the consumer or law enforcement effectively.
In 2020, there was extensive discussion concerning this issue. The prevailing spirit of the time was marked by fervor, antagonism and advocacy. Emotions permeated social media, news outlets, and, unfortunately, even legislation and policy. As scientists, we found it frustratingly futile to contest feelings with facts. Fast forward to 2023, and California is on the brink of a new era – an era where civilians respond to mental health crises. While the skeptic (or perhaps the scientist) in me recoils at the concept, part of me also believes it's high time for this change.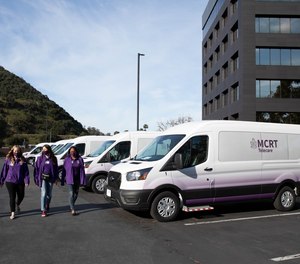 California's mandate for County Mental Health Departments
In December 2022, the California Health and Human Services Agency issued a memorandum detailing a new mandate for County Mental Health Departments, which refers to updated federal guidelines for state grants.
The mandate encourages counties to establish mobile crisis teams that are positioned to respond to mental health crises coming through 911 or clinical crisis lines. These mobile crisis teams can recover costs for services offered (a move I believe is commendable, particularly given the generally underfunded state of mental health services). However, there's a catch: these teams can only be reimbursed if law enforcement is not included. In other words, mental health agencies stand to lose funding if they collaborate with law enforcement. 
The memo specifies that "at least one of the onsite mobile crisis team members shall be a certified peer specialist or licensed mental health professional, including a licensed physician, licensed psychologist, licensed clinical social worker, licensed professional clinical counselor, licensed marriage and family therapist, registered nurse, licensed vocational nurse, or licensed psychiatric technician."
This seems reasonable. The memo further suggests that the other team members could include "advanced emergency medical technicians, emergency medical technicians, community health workers, paramedics, community paramedics."
Feelings vs. facts
By profession, I am a police psychologist. After completing a clinical graduate program and earning my master's degree and doctorate, I, like many in my field, chose a specialization. During my training, I interacted with individuals who chose to be in therapy. When I conducted my rounds in medical hospitals, visiting the ICU, ER and palliative care units, patients had the option to meet with me in a safe, controlled environment. Yes, it was chaotic, but it was a manageable chaos.
I didn't have to negotiate with a 500-pound man with schizophrenia naked on the side of a rainy freeway at night because his car got stuck while he was on his way to the LA FBI headquarters to report that his mother's phone was being hacked. I didn't have to converse with a 15-year-old with a noose around his neck, perched on a tree branch, on the verge of jumping. I never had to engage with a semi-naked 45-year-old transient woman hurling rocks at cars in front of a preschool.
And neither have most of the persons who are being tasked with diving into this experiment.
Should law enforcement be involved in non-criminal calls? There may not be a definitive answer to this, but what I do know is that completely legislating law enforcement out of mental health crisis response is risky, lacks foresight and will ultimately lead to harm.
Thankfully, there's no discussion about excluding law enforcement from calls involving medical emergencies like choking, heart attacks, or traffic accidents, even though these are non-criminal incidents. The mental health system often sends mixed messages (to be fair, many systems do). On one hand, they advocate for mental health to receive the same level of attention and care as traditional medical practice. On the other hand, the implications of this legislation may lead to longer response times (since clinicians can't use emergency lights and sirens), less safety and containment for the patient (clinicians aren't trained to prevent people from running into traffic), decreased safety for clinicians and bystanders (clinicians aren't trained to anticipate pre-assaultive behaviors), and, in some cases, preventable deaths. Are there individuals experiencing mental health crises without exhibiting these behaviors? Certainly! However, they are typically not the ones for whom people dial 911.
Our mental health system problems don't stem from law enforcement
The reason why law enforcement plays such a significant role in mental health response reform is mystifying to me. There is undoubtedly scope for improvement, but let's be candid: the issues with the mental health system don't stem from law enforcement, and eliminating law enforcement from the equation won't solve them.
The bias within the mental health system against law enforcement is regrettable, largely fueled by media and social media. Misconduct within law enforcement is spotlighted and dwelled upon, while the commendable work that significantly outweighs these misconduct incidents often goes unacknowledged. Every profession, after all, has less-than-desirable individuals – some even harmful. For instance, there's a monthly magazine for psychologists which, towards the end, lists all the psychologists within the state who were disciplined or had their licenses revoked for serious infractions such as DUI and unethical practice. Regrettably, the general public isn't as interested in a news story about a local psychologist practicing while under the influence. It's far more captivating to watch bodycam footage of a scuffle gone awry.
If we aim to reduce law enforcement's response to mental health crises, we need to intervene before the individual reaches a crisis point. If a patient with bipolar disorder has to wait nine months to see a psychiatrist, the odds that they will interact with law enforcement increase. If a patient with suicidal ideation can't access an inpatient bed due to unavailability, they are more likely to encounter law enforcement. If a patient with schizophrenia self-medicates with heroin or alcohol...you see the pattern.
I firmly believe that law enforcement should not be going to as many mental health calls as they currently do. There are indeed certain situations where law enforcement shouldn't be required to respond – cases where a civilian response or no response would be more appropriate. Consider the woman who dials 911 six times a day because she claims lasers are hurting her hips, or the severely disabled man who refuses to eat because he believes his food is poisoned. Or the individual who barricades themselves alone in their home, threatening to end their own life. Indeed, there is discretion and circumstance woven into all of this – and that's precisely the point. The situation isn't black and white. Yet, the mandate seems to be.
Examples of successful law enforcement/mental health collaboration
Several agencies have implemented programs where law enforcement officers and clinicians work together as partners throughout their shifts.
The Los Angeles Police Department operates the Mental Evaluation Unit (MEU), while the San Diego Police Department has the Psychiatric Emergency Response Team (PERT). The Santa Barbara Sheriff's Office runs a Behavioral Sciences Unit (BSU) and, in collaboration with the Santa Barbara County Behavioral Wellness Department and the Santa Barbara and Santa Maria Police Departments, they field Mental Health Co-Response Teams.
These initiatives feature law enforcement officers and clinicians working in tandem, responding to mental health crises, proactively engaging with individuals before a crisis ensues, following up with individuals after acute hospitalization, and handling cases where there is a heightened level of concern – or threat – to the community.
The strength of these teams lies in the harmonious blend of expertise they offer – you benefit from the experience and de-escalation skills of a police officer, who also possesses the legal authority and training to intervene physically if necessary. Typically, the officers selected for these specialized roles are seasoned, highly trained, excellent communicators and deeply passionate about their work. You also benefit from the clinical training and system knowledge of a clinician, who ideally volunteers for the assignment and finds both purpose and satisfaction in their role. Both disciplines are equally adept at handling a crisis, each offering a unique skill set that complements the other. Having one without the other results in a less effective approach. In the end, it's the community member in crisis who receives suboptimal service, simply because we've allowed the emotions of a few to overshadow the facts and knowledge of many while financing these sentiments.
The new mandate poses a threat to programs like co-response. The workforce is not the same as it once was. Hiring entry-level front-line clinicians is challenging due to relatively low pay, especially when compared to private practice earnings (not to mention avoiding late-night crises). The implementation of this mandate will inevitably require reallocating resources from other programs. In theory, these two programs (co-response with law enforcement and civilian-only response) could coexist. However, in practice, I worry that this may not be the case. I would be more than willing to be proved wrong. Only time will tell.
This article omits a considerable amount of nuance – you could pen a textbook on the subject. But for now, California will exercise its prerogative to devise and implement ambitious experiments. We skeptical scientists will have to wait to examine the results and the peer-reviewed publications that follow before we can reflect on how we arrived here. Amidst these changes, my hope and prayer are that the collateral damage doesn't affect someone you hold dear.
NEXT: Nurse police team's impact is significant, pilot program finds