Honoring a fallen hero: 'Coffee with Dan' unites communities and supports law enforcement
Cierra McCartney's tribute to her late husband inspires nationwide movement to show appreciation for police, one cup of coffee at a time
---
On January 8, 2018, Cierra McCartney was awoken by her phone. It was a county alert advising there had been an officer-involved shooting. This alert system was intended for county employees, but somehow Cierra's number had been registered.
Cierra's husband, Daniel McCartney, was on duty as a Pierce County (Wash.) deputy. Cierra messaged Daniel to ask if he was OK.
After not getting an answer from Daniel, Cierra checked social media. An officer-involved shooting was happening in Tacoma and a lot of officers and deputies were responding. Daniel was probably safe, she thought, as this was outside his area.
Childhood sweethearts become husband and wife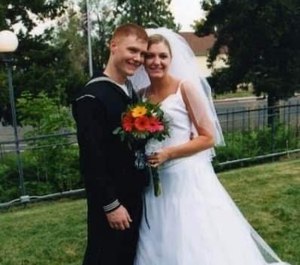 As Cierra waited for more information, she could not fall back asleep. Cierra and Daniel had been married for 13 years and had three young sons. They grew up together in a small town in California and were friends most of their lives. During Daniel's senior year, Cierra's junior year of high school, they started spending more time together as friends. As their friendship blossomed it developed into something special. Then at the end of the school year, Cierra's parents told her they were moving to Washington State. Cierra was devastated. As Cierra and her family packed up, Daniel joined the US Navy.
Toward the end of Cierra's senior year of high school, she and Daniel started text messaging each other. Maybe this was an opportunity to pick up where they left off in California. Daniel was finishing his Navy training and was excited to get orders overseas. Daniel was at the top of his class and would get first pick for his assignment. In the back of Cierra's mind, this would close the likelihood of their relationship developing into something more.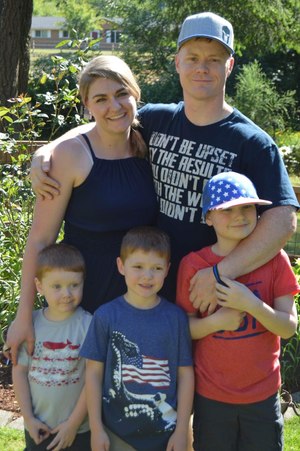 However, this is where every great story takes a twist. Daniel had a serious problem with his teeth and needed emergency dental work on the day orders were picked. Daniel was forced to pick whatever was left. As Cierra put it, "From the bottom of the barrel." Daniel's choice, the USS Abraham Lincoln, in Naval Station Everett, Washington State. One person was initially disappointed. Another person was super excited.
Daniel started spending every weekend with Cierra and her family. Within 12 months, they were engaged to get married. Fast forward four years, they were married, and Daniel was exiting the Navy and dreamed of becoming a law enforcement officer. In 2009, Daniel was hired by Hoquiam Police Department in Washington. This was 20 minutes from Cierra's parents' home and a great opportunity to settle down and start a family.
Daniel was successful at Hoquiam and loved being a police officer. When he got off shift, he would go home and relive his night's work to Cierra and other family members. Daniel loved telling the stories and his family loved listening. This was clearly Daniel's calling.
In 2014, Daniel and Cierra decided to relocate, looking for a larger law enforcement agency that would offer more opportunities in the future. Daniel was hired by Pierce County Sheriff's Office and assigned the callsign 484. Daniel enjoyed his family, work, church, CrossFit and coffee – black during the work week and white chocolate mochas on his weekends. Life was good.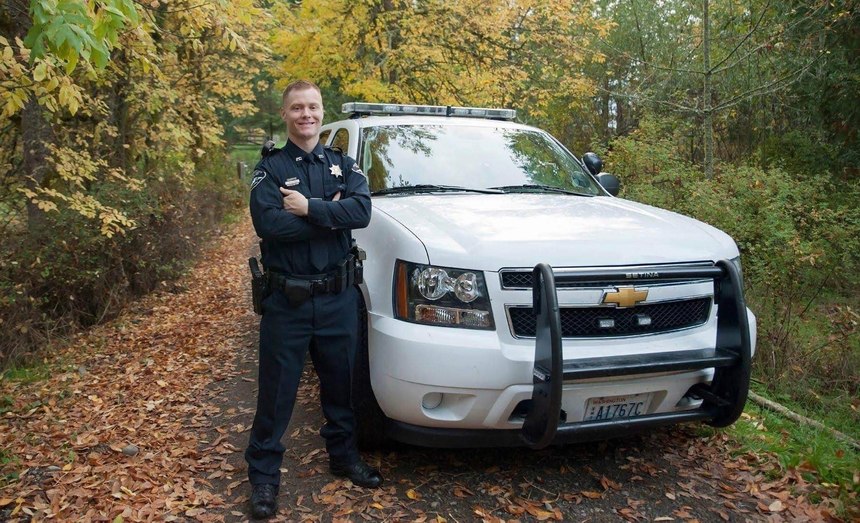 "484 down"
As Cierra waited for more information, she got another county alert. This message said, "484 down." Cierra knew it was Daniel. Cierra spent the next 30-45 minutes crying out to God on her kitchen floor. Cierra knew the processes that were about to unfold. Daniel had prepared Cierra, explaining that if anything happened to him, someone would come to get her. Cierra got dressed, disarmed her home alarm system and waited for deputies to arrive. When the headlights hit her front windows, she was ready for whatever news she was about to hear.
Deputies told Cierra that they did not know Daniel's status. They needed to get her to the hospital. Cierra's sons were sleeping and her family was over an hour away. A family friend stayed with the boys as Cierra was rushed off to the hospital. Once at the hospital, Cierra was told that Daniel was dead.
The following hours, days and weeks were a whirlwind of emotions, events and people. A combination of support and love and complete craziness. For the next three weeks, a law enforcement officer was parked in Cierra's driveway 24/7. Family stayed the night for weeks. Cierra didn't drive a car for over a month. The support was amazing, but also borderline suffocating. The only time that Cierra had to sit with her emotions was in the middle of the night, surrounded by her three sons in her bed.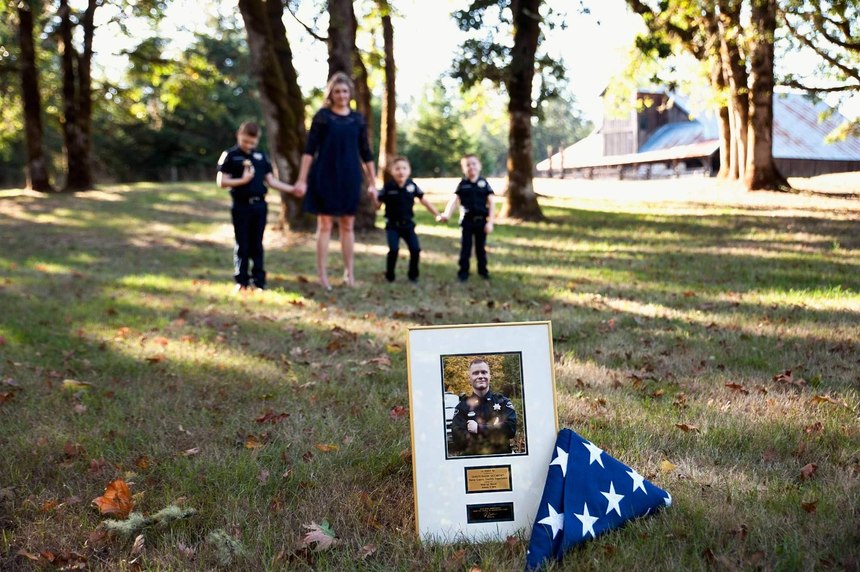 Navigating the healing process
As days turned into weeks and weeks into months, Cierra had to move forward. Part of this process was to walk with her sons through the grieving and healing process. Cierra and her boys would routinely visit Daniel's graveside and take with them flowers and coffee.
Fast forward to January 8, 2021. This was the first anniversary that Cierra did not have anything planned. She was uncertain whether they should stay home and feel sad or go out and have fun. Celebrating did not feel right. Ultimately, Cierra and the boys went to get coffee with the plans of visiting Daniel's grave.
As Cierra was ordering coffee, she got inspired. She felt moved by the overwhelming support that law enforcement showed her family in the weeks after Daniel's death. She wanted to give back. Cierra got her family on board and together they paid for coffee for all law enforcement going through coffee stands in neighboring jurisdictions. She asked the baristas to tell officers that the coffee was in honor of Deputy McCartney. Cierra also created the hashtag, #CoffeeWithDan, and asked for any officer that felt comfortable to post a photo on social media.
Coffee with Dan helped Cierra and the boys get out of their sadness. They appreciated law enforcement officers for the support they showed their family, but also for their willingness to stand watch, protecting the community in a difficult time.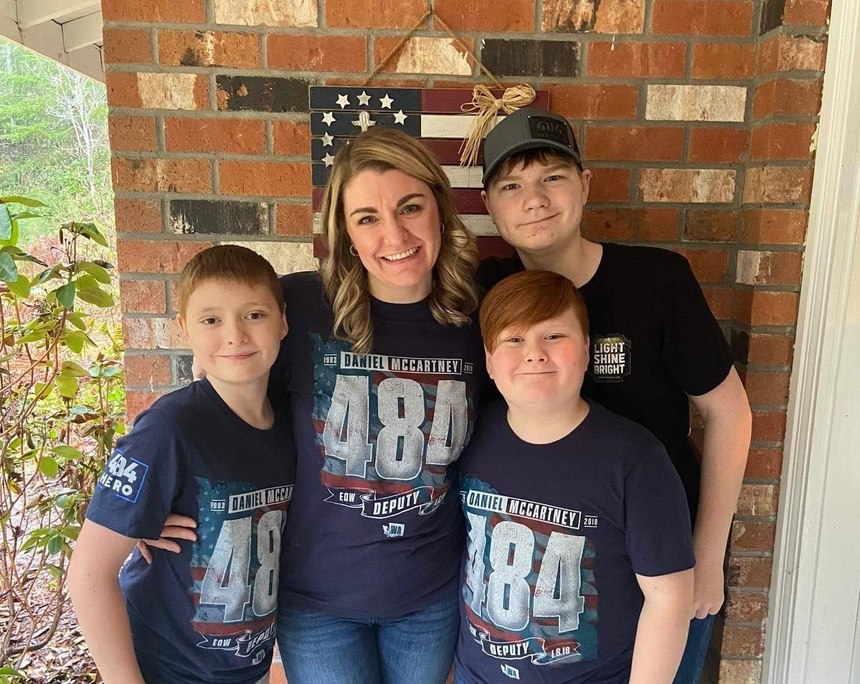 Coffee with Dan
As Cierra organized Coffee with Dan for the fourth anniversary, her family started thinking bigger, a lot bigger. Cierra wanted a website to sell t-shirts that would fund more coffee stands, and more coffee for law enforcement. Cierra's brother, Daniel Gardner, and family, dreamed even bigger. They started 484 Hero with the commitment of using proceeds to show appreciation to law enforcement. They are reaching out to communities and coffee shops around the country to join their effort to create Coffee with Dan events on January 8. They started a merchandise store where people can purchase shirts, coffee cups, and coins.
Coffee stands can join the effort at three levels; deputy, sergeant and sheriff. At the deputy level, 484 Hero will fully fund the coffee for law enforcement. At the sergeant level, coffee shops will partner with 484 Hero, splitting the cost of the coffee. At the sheriff level, coffee shops will fully fund the coffee for law enforcement officers.
Cierra and her family want to grow 484 Hero in more ways to support law enforcement, but for now they are focused on Coffee with Dan on January 8.
Readers can learn more about Coffee with Dan or pick up some great-looking merchandise by going to www.484hero.com/.