2 reserve sheriff's deputies killed in Okla.
Mike Roberts and Tim Lowry died in a collision with a tractor-trailer
Duty Death: Mike Roberts and Tim Lowry - [Pottawatomie County, Oklahoma]
---
By Police1 Staff
POTTAWATOMIE COUNTY, Okla. — Two reserve sheriff's deputies were killed when their vehicle collided with a tractor-trailer rig Friday.
Deputy Mike Roberts and Deputy Tim Lowry died after the accident, according to the News-Star. They were reportedly returning to the sheriff's office after serving warrants.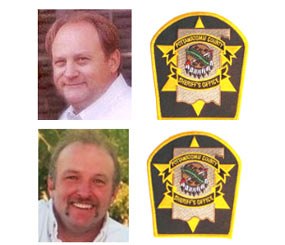 Pottawatomie County Sheriff Mike Booth said everyone in law enforcement will be affected by the loss.
"Both were extremely dedicated — it's a loss for Pottawatomie County, the sheriff's office, law enforcement and the citizens," Booth said. "They volunteered and spent an enormous amount of time getting bad guys off the street."