Army special agent killed in Afghanistan
Only two weeks away from the end of his deployment, Sgt. Joseph M. Peters, 24, was killed
Duty Death: Joseph Peters - [Quantico, Virginia]
End of Service: 10/06/2013
---
By Police1 Staff
SPRINGFIELD, Mo. — A soldier operating within the U.S. Army's Criminal Investigation Division was one of four killed in an attack in Afghanistan on Sunday.
Only two weeks away from the end of his deployment, Sgt. Joseph M. Peters, 24, was killed when his unit encountered an improvised explosive device while conducting combat operations in the Zhari District, according to KOLR10 News.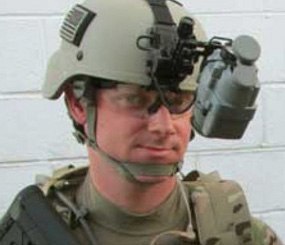 Sgt. Patrick C. Hawkins, Pfc. Cody J. Patterson, and 1st Lt. Jennifer M. Moreno were also killed in the explosion.
Peters was assigned to the CID special operations unit, tasked with gathering evidence in felony-level crimes. He was the first special agent within this division to be killed in Iraq or Afghanistan.
"Special Agent Peters was a highly respected agent and soldier who sacrificed his life in the defense of this nation. We are extremely proud of his service and what he accomplished as a CID Special Agent and as a soldier. His death is a reminder to all of us of the unequaled contributions our military members and their families make on a daily basis in the defense of the freedoms that we all enjoy and value so dearly," said Major General David Quantock, the Provost Marshal General of the United States Army and Commanding General of the United States Army Criminal Investigation Command.
According to the News-Leader, Peters is survived by his wife and 20-month-old son.