Border Patrol agent suffers fatal heart attack
Agent David Gomez was on bike patrol at the time he fell ill
Duty Death: David Gomez - [El Paso, Texas]
End of Service: 11/16/2016
---
By Police1 Staff
EL PASO, Texas — A Border Patrol agent died after he suffered a heart attack Nov. 16.
Agent David Gomez was on bike patrol when he fell ill, ODMP reported.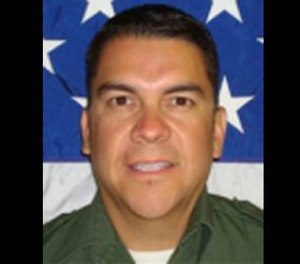 Fellow agents came to his aid to perform CPR until medics arrived. He was on life support in a local hospital, but passed away the next day. 
Gomez was with Border Patrol for 20 years. He is survived by his wife and three children.