Customs and Border Protection officer dies on duty
Darrell Jean Windhaus , 71, was pronounced dead at the port after suddenly collapsing
Duty Death: Darrell Jean Windhaus - [Brownsville, Texas]
End of Service: 12/29/2013
---
By Police1 Staff
BROWNSVILLE, Texas — A Customs and Border Protection officer collapsed suddenly at the Port of Brownsville while on duty and died.
Darrell Jean Windhaus , 71, was pronounced dead at the port, according to Valley Central. He was boarding one of the vessels when he collapsed.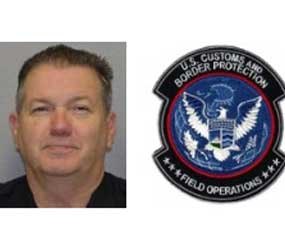 The cause of death is currently unknown. An autopsy has been ordered by the Justice of the Peace.
Eduardo Perez with Customs and Border Protection said Windhaus was a dedicated officer who spent over 42 years serving the federal government through ths U.S. military, Immigration and Naturalization Services as well as serving as a Customs and Border Protection officer.