La. deputy dies of medical emergency after pursuit
Deputy Trey Copeland said he was feeling unwell after the pursuit and later died
Duty Death: Trey Copeland - [Webster Parish, Louisiana]
End of Service: 08/31/2021
---
By Suzie Ziegler
WEBSTER PARISH, La. — A Louisiana sheriff's office is in mourning after one of its deputies died Tuesday in the line of duty.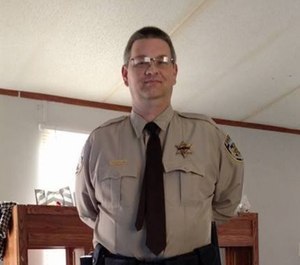 According to KSLA, Deputy Trey Copeland was engaged in a pursuit prior to his death. After the pursuit, which lasted about 20 minutes, Copeland said he was feeling unwell. The deputy was taken to a hospital where he later died, according to the report.
No cause of death has been determined because Copeland's family did not want an autopsy, the sheriff told KSLA. Copeland is believed to have suffered a medical event, according to the Officer Down Memorial Page (ODMP).
The motorcyclist was given medical attention after crashing; he was charged with aggravated flight and traffic offenses.
Copeland worked as a full-time correctional officer for the Webster Parish Sheriff's Office and a part-time police officer for the Cotton Valley Police Department, according to ODMP. He is survived by his wife, two children and two grandchildren.