Mo. deputy killed in crash while responding to 911 call
Deputy Casey L. Shoemate had been with the Miller County Sheriff's Office for about a year
Duty Death: Casey L. Shoemate - [Miller County, Missouri]
End of Service: 04/20/2018
---
By Kaitlyn Schwers
The Kansas City Star
MILLER COUNTY, Mo. — A deputy in central Missouri who died in a crash while responding to a 911 call Friday night has been identified as Casey L. Shoemate.
Shoemate, 26, worked for the Miller County Sheriff's Office.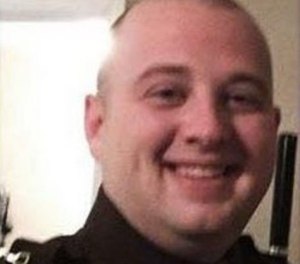 A Missouri State Highway crash report said Shoemate, driving a 2014 Dodge Charger, struck another vehicle head-on while going south on Missouri Y. Shoemate had his emergency lights and sirens on and was attempting to pass a fire truck on the highway when he hit a northbound 2017 Toyota 4Runner.
A highway patrol spokesman said Friday that Shoemate was trying to go around the fire truck in a no-passing area. The fire truck was responding to an unrelated call, and did not have its emergency lights or siren on.
The deputy was pronounced dead at the scene by the Miller County coroner.
The driver of the 4Runner, Robert M. Levin, 65, of Florissant, Mo., was taken by helicopter to the University of Missouri Hospital in Columbia with serious injuries.
Shoemate, who lived in Eldon, Mo., had been with the sheriff's office for about a year, the highway patrol said.
By early Saturday, the sheriff's office changed its profile and cover photos on Facebook in memory of the deputy.
"A hero remembered ... never dies," one of images said, with a photo of Shoemate smiling.
©2018 The Kansas City Star (Kansas City, Mo.)
McClatchy-Tribune News Service