Puerto Rico officer fatally shot during undercover operation
The officer was shot during a drive-by outside of a local business
Duty Death: Agent Alfred Zanyet-Pérez - [San German, Puerto Rico]
End of Service: 02/15/2019
---
By Police1 Staff
SAN GERMAN, Puerto Rico —  An officer was fatally shot while conducting an undercover operation on Friday.
According to Primera Hora, Agent Alfred Zanyet-Pérez, 52, was shot in the torso during a drive-by at the front of a local business.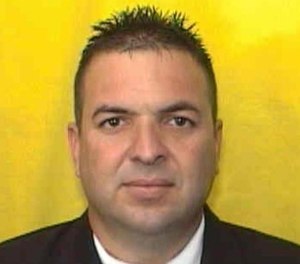 Officials do not believe it was a targeted attack against the officer. 
"What has been investigated so far has nothing to do with the investigation carried by the undercover agent," Lieutenant Colonel Rafael Rosa told the new source. 
Zanyet-Pérez was assigned to the Drugs and Narcotics Division of the Puerto Rico Police Department.
A bystander was also wounded in the shooting.
Suspects remain at large.