SC officer dies from crash injuries
The officer is survived by his wife and three kids
Duty Death: Jason Gregory Harris - [Spartanburg, South Carolina]
End of Service: 04/13/2017
---
By Police1 Staff
SPARTANBURG, S.C. — An officer died Thursday evening after crashing his motorcycle earlier this week.
According to the Spartanburg Herald-Journal, 39-year-old Jason Gregory Harris was responding to a call for backup Tuesday when his motorcycle struck a vehicle pulling into a driveway. Harris was thrown from his bike and suffered serious injuries.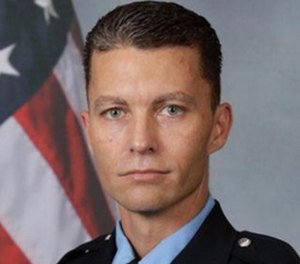 Harris joined the Spartanburg Police Department in 2004 and took on multiple roles, including gang investigator, SWAT team member, and motorcycle patrol, according to the report.
"He took a lot of pride in his work. Jason was one who was always ready to volunteer, to take on a task whether pleasant or unpleasant," Deputy Chief Jennifer Kindall told the Spartanburg Herald-Journal.
The officer is survived by his wife and three kids.