Tenn. deputy dies after collapsing in court
Deputy Terry Dyer, a 35-year law enforcement veteran, was remembered as having 'a heart of gold'
Duty Death: Terry Dyer - [Madison County, Tennessee]
End of Service: 04/20/2021
---
By Police1 Staff 
JACKSON, Tenn. — The Madison County Sheriff's Office is in mourning after one of its deputies died in the line of duty last week.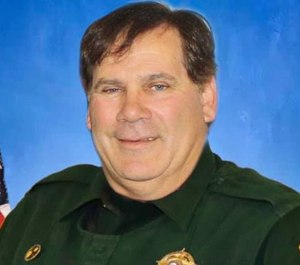 According to WBBJ-TV, Deputy Terry Dyer collapsed April 20 while in a county courtroom. Dyer was rushed to a hospital where he was pronounced dead. 
Dyer worked across four different departments in the course of his 35-year career, according to the Jackson Sun. He was laid to rest Sunday after an emotional service. 
"Terry changed lots of lives," said Madison County Sheriff John Mehr. "He had a heart of gold. I don't know how many people who have told me what he's done for others." 
Dyer's cause of death has not been released, reported the Jackson Sun.