Tenn. deputy dies from injuries sustained in on-duty crash
Deputy Zachary Larnerd died from an infection and heart attack caused by injuries he suffered after crashing his vehicle
Duty Death: Zachary Tyler Larnerd - [Gainesboro, Tennessee]
End of Service: 06/15/2016
---
By Police1 Staff
GAINESBORO, Tenn. — A Jackson County Sheriff's Office deputy died Wednesday from complications stemming from a 2015 car crash.
According to WSMV, Deputy Zachary Larnerd died from an infection and heart attack caused by injuries he suffered after crashing his vehicle while responding to a domestic disturbance call. The deputy was thrown 17 feet from his vehicle.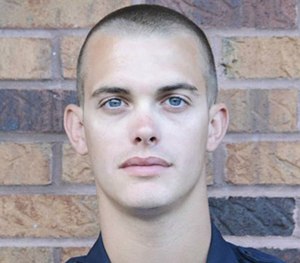 Larnerd was working for the Gainesboro Police Department at the time of the crash. His father, Rick Larnerd, is the chief of the Gainesboro Police Department.
"My only solace in this is that Zach is no longer in pain," Rick wrote in a Facebook post. "Those of you who knew Zach personally know the pain of which I speak."