Texas cop killed, second cop wounded after shootout
Officer Robert Hornsby, 32, succumbed to his injuries after the standoff ended, Juan E. Obregon Jr. was stable
Duty Death: Robert Hornsby - [Killeen, Texas]
End of Service: 07/13/2013
---
By Police1 Staff
KILLEEN, Texas — One officer was killed and a second is in stable condition following a shootout that left the suspect dead Saturday night. 
Police responded to a call regarding a man threatening others at an apartment complex with a gun, and arrived to find the suspect, who has not yet been identified, according to KXXV.com.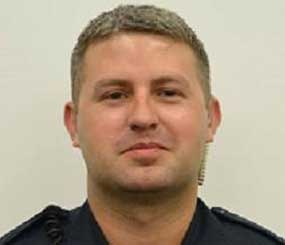 The suspect stood in a doorway with his arms up as police tried talking to him, but he suddenly retreated into the home and returned with an AK-47, fatally wounding Officer Robert Hornsby, 32, and injuring Juan E. Obregon, Jr., 33.
"It's awful. This officer was a great officer," said Killeen police spokeswoman Carroll Smith. "He was a friend , he was a good son, a good husband and a good father, a good brother, a great guy and he's going to be missed deeply."
Hornsby had served with the Killeen Police for four years, according to ODMP.