Wash. officer dies of complications from on-duty injury
Rick Silva died June 18 while being treated for an injury he suffered in February
Duty Death: Rick Silva - [Chehalis, Washington]
End of Service: 05/18/2015
---
By Police1 Staff
CHEHALIS, Wash. — An officer died from complications in a surgery aimed at treating an injury he suffered while on duty, The Chronicle reports.
According to the report, Rick Silva was responding to a theft in February when the suspect, who was concealing a knife, resisted arrest. During the struggle, Silva received further injury to a location on his hip  he had hurt in a prior on-duty incident and required corrective surgery.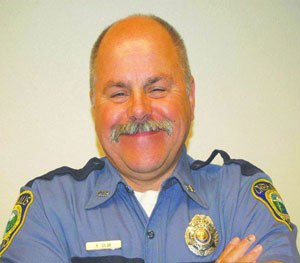 "Officer Silva died after complications in surgery, yesterday, June 18, just one day prior to his 13th year service anniversary with our police department," a press release obtained by The Chronicle stated.
Silva started his career in 1988 with the Lewis County Sheriff's Department. He was honored with a motorcade escort to a funeral home.
"Officer Silva was beloved not just by his family, fellow officers and co-workers, but also by the many many people in our community whose lives he touched," a Facebook post from the department reads. "Officer Silva's passing leaves us all without his infectious smile, his playful sense of humor, his passion for justice, and his generosity, as he was always willing to lend a helping hand to anyone in need. Our lives have been enriched just through the joy of knowing him."