AG files charges against alleged NM cop killer
Various charges against Davon Lymon were filed in connection with the death of Officer Daniel Webster
---
By Maggie Shepard
Albuquerque Journal
ALBUQUERQUE, N.M. — The New Mexico Attorney General's Office has filed state charges against Davon Lymon, 35, who was convicted in late October of federal charges connected to the death of Albuquerque police officer Daniel Webster.
Webster was fatally shot during a stolen motorcycle investigation near Eubank and Central in October 2015.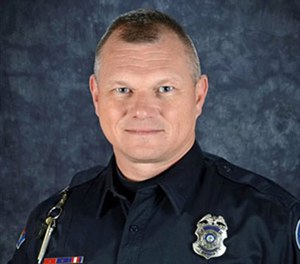 Authorities arrested Lymon but only charged him in federal court with firearms violations since he had previous felony convictions and was accused of possessing a gun -- the same one used to shoot Webster.
A federal judge last week found Lymon guilty of possessing that gun. He faces up to 10 years in prison, but the sentencing hearing has yet to be scheduled. He still has three unresolved firearms charges in the same case.
Attorney General Hector Balderas said in a news release Thursday that the state was waiting for the federal charges to resolve before charging Lymon in connection with Webster's death.
"Now that the federal matter has been adjudicated, we will present the homicide case to a grand jury," Balderas said in the release.
The charges filed Thursday include homicide, assault, shooting from a motor vehicle, receiving a stolen vehicle and tampering with evidence, according to the criminal complaint.
In the federal gun case, Savannah Garcia, 17, testified that Lymon shot Webster as the officer attempted to handcuff him after determining the license plate on the motorcycle they were riding on had been reported stolen. She said she met Lymon earlier in the day and they had been delivering drugs to various locations when they decided to stop at Walgreens to buy cigarettes.
Lymon fled the scene but was found hours later, with, police say, Webster's handcuff still on his wrist.
McClatchy-Tribune News Service