Police: 2 Philly officers bitten by suspect during struggle
The man allegedly yelled "I have HIV" then bit the officers
---
By Police1 Staff
PHILADELPHIA — Two officers are recovering at home after a suspect they were arresting became violent and bit them Wednesday. 
Officers questioned Cesar Ortega, 32, after he exited a vehicle with no license plate, 6ABC reported.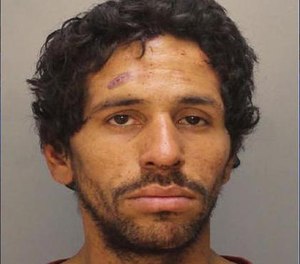 Ortega allegedly then tried to flee on foot. He was captured by police, but not without a struggle. 
Police said Ortega punched, kicked, and head-butted the officers, according to NBC10. After he claimed he had HIV, he allegedly bit the officers as they tried to handcuff him.
One officer received a bite mark on her left forearm, while the other officer received a mark on his left hand. 
"A bite is one of the most vile things you can receive," Philly Police Commissioner Richard Ross said. "It's dangerous bacteria. (We've) seen officers that received bites that have struggled for years with the infections they receive."
Both officers were treated at a local hospital and released.
Ortega was taken into custody.