Police chief's wife on trial for shooting at Calif. officers
Wife of Oceanside's police chief was involved in a standoff with Cypress police officers in 2010
---
By Vik Jolly
The Orange County Register

SANTA ANA, Calif. — She felt "overwhelmed and distraught." She listened to Sarah McLachlan's "Angel" over and over again. She felt her new antidepressant medications were not helping and thought of committing suicide.
Testifying, at times through tears, before an Orange County Superior Court jury on Monday, Brinda Sue McCoy, 49, added that she had test-fired her police chief husband's service weapon and dialed 911 to get help as she spiraled into depression after he sided with their 17-year-old son when she was angry with the teen.
The defendant - the wife of Frank McCoy, Oceanside's police chief and a former Cypress councilman - would later be in a standoff with Cypress police officers the night of Dec. 16, 2010, during which she fired the gun at them twice, prosecutors say.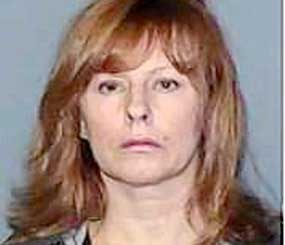 McCoy, a registered nurse, said she pointed the loaded weapon at her head, in the air and the ground, but she emphatically said "absolutely not" when defense attorney Lew Rosenblum asked if she had pointed the gun at an officer.
At first "I thought if I waved a gun around, they'd shoot me," McCoy testified.
But she said she later changed her mind, thinking she better just go to bed, and called police, telling them to never mind.
Seeing her police officer son show up at the door with a Cypress officer, she "became fixated" on her son being there in his truck and "I didn't want him to see me dead."
McCoy said she went back and forth on wanting police to shoot her and focused on getting her son's truck moved and to get him away from the scene.
She will continue her testimony today.
Copyright 2012 Orange County Register