FBI agent involved in fatal Conn. shooting
The agent had been working on a task force with Hartford police. Few details were immediately available
---
The Hartford Courant said in an update Wednesday afternoon that one person was killed in the shooting.
By Rebecca Lurye
Hartford Courant
HARTFORD, Conn. — At least one person was wounded in a shooting in Hartford that involved a federal agent Wednesday morning.
A law enforcement source has confirmed that an FBI agent was involved in the shooting on Enfield Street. The agent had been working on a task force with Hartford police. One person was seriously injured.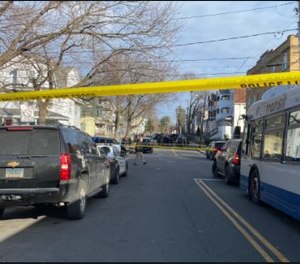 The shooting happened just outside 98-100 Enfield Street, said the homeowner, 70-year-old Desrene Taylor. She said she was watching TV in her second-floor bedroom at about 9:20 a.m. when her friend and housemate burst in.
"My friend ran in my room and said, 'Come out, come out, activity is going on out in the street," Taylor said.
She found the street was filled with police and there was a body of a man in her driveway, said Taylor, who's lived on Enfield Street for 39 years.
"I went outside and saw someone lying in the driveway, shot," she said.
Police told her to get out of the house as a bullet had ruptured a gas line in her building, a multi-family home. They were ushered back inside after the gas was turned off, Taylor said.
Officers have swarmed the street in the North End of the city.
Local police have not commented on the shooting.
(c)2021 The Hartford Courant (Hartford, Conn.)
McClatchy-Tribune News Service