These are the fastest police cars around the world
No, the U.S. doesn't have the fastest car
---
By Suzie Ziegler 
CANBERRA, Australia — Who doesn't like fast cars and color-coded maps? A new study from Chasing Cars combines the two, revealing the fastest police cars across the globe. 
Broken down by continent, the U.S. clinches the top spot in North America with the Z06 Corvette, capable of 228 mph. That easily outpaces Canada and Mexico, both of which have Dodge Chargers (155 mph). Guatemala is second fastest in North America with the Corvette Stingray (184 mph). 
But the Z06 Corvette is not the fastest police car in the world. It's not the second-fastest either. Those top two spots go to the United Arab Emirates, with the Bugatti Veyron (253 mph) and Lykan Hypersport (245 mph). In fact, six of the top eight fastest police cars in the world are found in the U.A.E., according to the study. The U.A.E. also has the most expensive police car with the Hypersport, coming in at $3,400,000.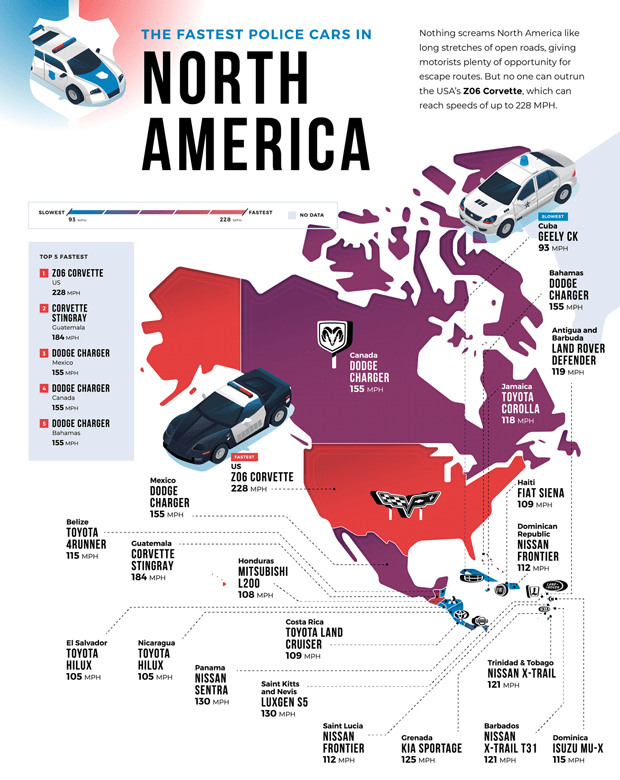 By country, the U.S. comes in second worldwide with the Z06, followed by Germany's Brabus Mercedes CLS Rocket (225 mph), Japan's Nissan GT-R (205 mph), and Italy's Lamborghini Gallardo (202 mph) in fifth. 
Chile takes the top spot in South America with another Dodge Charger (155 mph), Somalia is fastest in Africa with the BMW M3 (155 mph), and New Zealand's Holden Commodore Ute (168 mph) triumphs over Australia's Holden Ute Dog Handler (155 mph).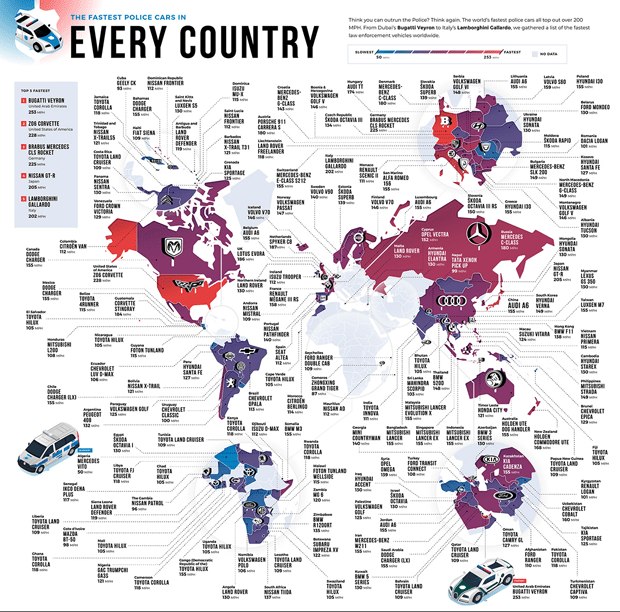 For the full study and more maps, click here.