Chicago mayor's police oversight pick advances, despite controversy over slain Officer Ella French
The oversight board has faced friction since it published a report last year that suggested discipline for an officer who was killed months prior
---
By John Byrne
Chicago Tribune
CHICAGO — Chicago Mayor Lori Lightfoot's controversial pick to head the Civilian Office of Police Accountability got through a City Council committee Wednesday, but not without opponents trying to derail the selection.
At its second hearing to consider Andrea Kersten, the Public Safety Committee approved her by a 9-6 vote and sent the nomination to the full City Council later this month.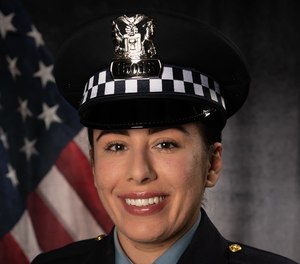 The choice of Kersten for the key post has been mired in discord since COPA recommended in a November report that slain police Officer Ella French be suspended for three days for her role in the wrongful Anjanette Young police raid.
Kersten's advancement comes as the Chicago police union — which has also criticized the posthumous discipline recommendation for French — is advising its members to refuse to participate in a new COPA mediation program.
Several aldermen, police officers and their supporters have ripped the Young raid report as disrespectful to French's memory and blamed Kersten, who was acting head of the agency when it came out.
Kersten has apologized for not doing more to prepare French's family for the report, but countered that COPA authored its findings on the Young raid before French was fatally shot during an August traffic stop. The oversight agency is required to publish reports without alterations in order to promote public trust in its investigations, Kersten has said.
In a bid to move past the situation, Public Safety Committee Chairman Ald. Chris Taliaferro on Wednesday announced plans to introduce an ordinance to allow COPA to redact from reports the names of police officers "who have died with honor in the line of duty."
A January hearing on Lightfoot's call for Kersten's appointment ended without a vote when the administration realized it would fail in the face of opposition from committee members.
Lightfoot herself criticized Kersten for "tone-deafness" in including the recommendation French be disciplined in the report, but has stood behind her for COPA chief.
[RELATED: 'The most beautiful person': Mourners honor slain officer Ella French]
After French died, Young praised French for her actions during the bungled 2019 raid, during which Young was forced to stand naked and handcuffed while officers searched her apartment based on a faulty tip. A recently released inspector general's report faulted the Lightfoot administration's handling of the raid.
"Officer French was the only officer who showed Ms. Young any dignity or respect on the night of the raid," Young's attorneys said in a statement after the officer was shot.
Kersten's reappearance at City Council comes as the Chicago Fraternal Order of Police has ramped up its opposition to COPA. On Monday, FOP Lodge 7 President John Catanzara ordered all members to decline to participate in COPA's mediation pilot program for police misconduct complaints.
Announced last fall, the pilot will serve as an alternative for misconduct complaints, which usually lead to a COPA investigation. For certain situations, such as perceived bias or failures to provide service, the new program will have the complainant and police officer meet face-to-face with the assistance of a mediator to hash out the issue, according to a city news release.
Sign up for The Spin to get the top stories in politics delivered to your inbox weekday afternoons.
In a YouTube video, Catanzara said the idea of mediation isn't something he's opposed to, but he felt those in charge of the program have not answered enough questions from the union over the matter. He also believes the initiative is subject to mandatory bargaining, he said.
"We are asking all members to not participate in the mediation program right now, until our concerns are addressed 100%," Catanzara said. "There are ramifications for participating in this."
The city, which works with the Center for Conflict Resolution on the pilot, also noted the 2019 consent decree that binds the Police Department also requires reforms that include community mediation.
But Catanzara suggested the real impetus for a mediation program is because COPA is drowning in paperwork and wants to resolve misconduct cases faster.
"Don't forget, they're not our friends," Catanzara said. "They never have been, they never will be. … They're only trying to make themselves look better and get through discipline recommendations in a quicker pace."
©2022 Chicago Tribune. Visit chicagotribune.com. Distributed by Tribune Content Agency, LLC.
McClatchy-Tribune News Service