The Up-Beat: Cops throw birthday parties, rescue dogs, deliver babies
---
By Police1 Staff
Lending a helping hand is part of the job for officers of the law — but their daily good deeds rarely make headlines. With our new series, we aim to bring some much-deserved attention to the little things our officers do for our communities every day. Check out this week's round-up of inspiring stories from around the country. 
1. Calif. cops throw birthday party for girl recently removed from family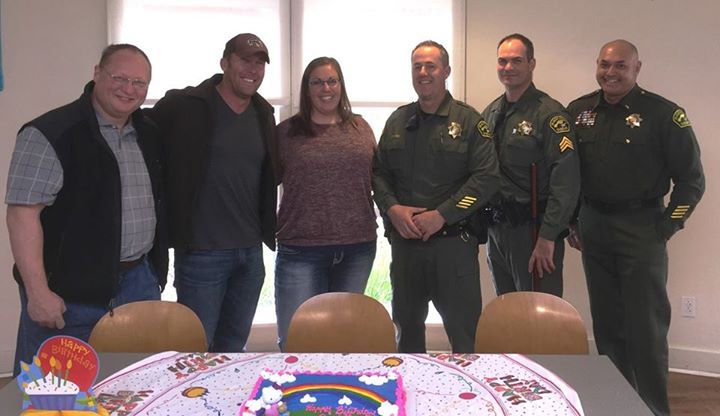 (Facebook Image)
AUBURN, Calif. — The Placer County Sheriff's Office held a special birthday for a 7-year-old who was recently removed from her family during a drug arrest.
The officers purchased a cake and presents with their own money, then held the party at the children's group home where the young girl was staying.
"While this is heartbreaking, it's heartwarming as well," the department wrote in a Facebook post describing the event.
The department also posted a photo that captured Deputy Zach Poiesz, Sgt. Ben Machado and Lt. Jeff Swearingen posing with the birthday cake. The picture has over a thousand likes.
2. NJ officer catches baby dropped 2 stories during apartment fire
NORTH BRUNSWICK, N.J. — A police officer caught a baby that was dropped from a second-floor balcony during an apartment fire, My Central Jersey reported.
Officer Nate Nicholson, a 12-year veteran of the force, heard a woman calling for help and convinced her to drop her baby to him. The woman then jumped safely to Nicholson as well.
Both were transported to the hospital and were checked in as a precaution.
The fire left the building uninhabitable. The cause is under investigation.
3. Ga. officer helps deliver baby, catches burglar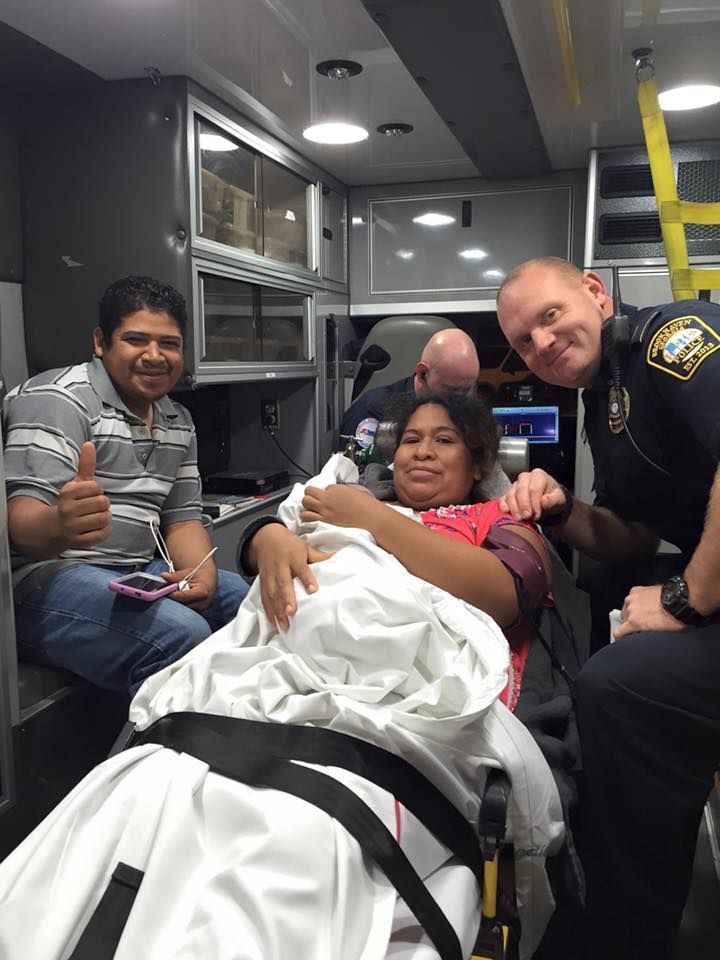 (Facebook Image)
BROOKHAVEN, Ga. — Some officers have busier nights than others.
Brookhaven Lt. J. Vanaman was kept busy Nov. 17 when he helped deliver a baby and then caught a burglar, WSB TV reported.
Vanaman responded to a call of a woman in labor and within minutes had helped her deliver a baby boy. He told the news site the moment was "humbling."
Minutes later, Vanaman reported to a burglary-in-progress at a residence. Vanaman located the suspect in the woods and a ten-minute pursuit ensued.
The department posted on their Facebook to congratulate the officer.
"You see it's about serving people. It's what fuels me, it's what drives me and it's what sustains me. It is what God has created me to do, to serve people," Vanaman told the publication.
4. Va. officer helps homeless couple find place to sleep
VIRGINIA BEACH, Va. — Officer Joshua Massell is being praised for buying a hotel room for a homeless couple, 13 News Now reported.
The couple, Austin and Renee Earlycutt, were expecting a child in three weeks and living out of their car. They called the police department for help in finding a place to stay. 
Massell called several shelters but had no luck locating a room for the couple. He took the couple to a hotel.
"He [Mansell] said that he worked something out with the manager," Earlycutt told the news site.
Turned out, Massell had paid for the room.
"It's like he was sent from heaven because he was there at the right time," Earlycutt told the news site.
Massell told the publication he couldn't turn his back on the couple.
"I hope things would turn around for them and want to help any way possible," Massell said in his interview.
5. Tenn. deputy, officer rescue dog stranded on roof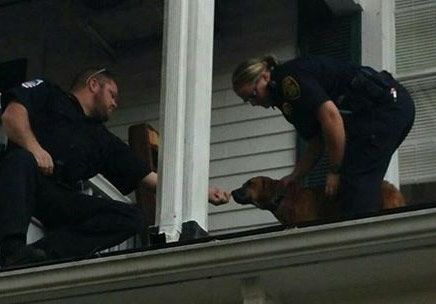 (Facebook Image)
KINGSTON, Tenn. — Two officers responded to a strange call, Local 8 Now reported.
A dog managed to get itself stuck on the roof of its home. 
The Roane County deputy and Kingston officer were able to successfully get the dog down safely.