PRESS RELEASE
5.11, Inc. welcomes new senior vice president of Omni Channel Retail, Mark Parker
---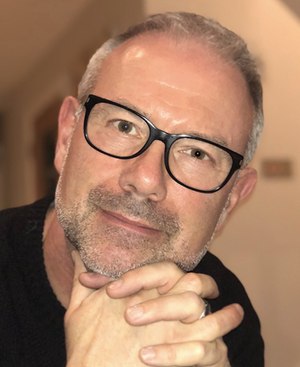 Parker brings over 40 years of experience across multiple functions of the retail industry to the brand.
IRVINE, Calif. — 5.11, Inc., the global innovator of purpose-built apparel, footwear and gear, has announced the addition of retail-industry veteran Mark Parker as Senior Vice President of Omni Channel Retail. Parker joins the company with over 40 years of retail experience and will lead 5.11's efforts in enhancing the brand's direct-to-consumer channels and customer experience.  
"Mark has an extensive background across multiple functions of the retail sector," said 5.11 CEO Francisco Morales. "He has worked with many world-class brands and led omni channel teams, human resources, digital development, communications and more, both domestically and internationally. His experience, knowledge, and commitment will be a tremendous asset to 5.11."
Parker's 40 years of professional experience includes time with The Disney Store, Vans, and The North Face, giving him a significant understanding of the outdoor apparel and gear industry. The last eight years of his career were focused on developing integrated omni channel experiences through retail and digital innovation and organizational development. 
"5.11 has long been known as a pioneer and leading-innovator of tactical and outdoor products," stated Parker. "It is an outstanding brand with a strong and loyal customer base. I couldn't be more excited to join the 5.11 team and work to ensure their customers can engage in a frictionless and integrated retail experience and an elevated level of customer service."
Mark grew up in Southport, United Kingdom and is a true citizen of the world, having lived in Madrid, Spain, Hong Kong, Singapore, Lugano, Switzerland, California, and Florida. He is an avid outdoor enthusiast who enjoys spending time on mountain trails with his family and dog.
To learn more about 5.11, please visit https://www.511tactical.com.  
About 5.11, Inc.
With offices around the globe, 5.11 works directly with end users to create purpose-built apparel, footwear and gear designed specifically to enhance the safety, accuracy, speed, and performance of tactical professionals and technical enthusiasts worldwide. 5.11 products exceed rigorous standards, which have allowed the brand to establish a reputation for innovation and authenticity, and become the premier choice for those who always have to be ready. 5.11 products can be purchased online, through authorized dealers and retailers, as well as at 5.11 company-owned retail stores. 
Learn more about 5.11's best-selling gear and accessories at www.511tactical.com. Find a full list of 5.11 company-owned retail stores at https://www.511tactical.com/locations/.  Connect with 5.11 on Facebook, Twitter @511Tactical and on Instagram @511Tactical and #511tactical.

Request more info from 5.11 Tactical
Thank You!