PRESS RELEASE
Flying Cross supports Police Week with $1,000 donation
---
Charity contest offers cash donation and prize giveaway
CINCINNATI, Ohio — Flying Cross, a global leader in the design and manufacture of uniform apparel for public safety markets, announces that it will donate $1,000 to the winner of their Police Week charity contest. Flying Cross is offering the opportunity for law enforcement officials, officers and any other patrons who wish to participate by nominating a law enforcement non-profit organization for the chance to win a $1,000 cash donation. Nominations can be placed at flyingcross.com/Police-Week-Charity-Contest. All entries will give the nominator a chance to win a Flying Cross and Vertx® sponsored Range Kit prize giveaway.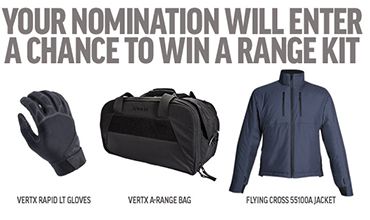 "We are excited to have the opportunity to support and participate in Police Week," said Angela Milligan, Vice President of Marketing at Fechheimer Brothers Company. "Fechheimer embodies the law enforcement community. As part of the community, Fechheimer is honored to continue to find ways to give back to those who serve on our behalf daily."
Police Week originally begin in 1962 when President John F. Kennedy signed a proclamation which designated May 15 as Peace Officers Memorial Day and the week that date falls as Police Week. This year, Flying Cross will launch their charity contest, encouraging law enforcement community members to nominate a non-profit law enforcement organization that strives to have a positive impact in public safety. Any organization that is nominated multiple times will have that many entries in the contest. All nominations will result in one entry for the nominator to win a Range Kit prize giveaway which includes a Flying Cross Outerwear Jacket, a Vertx® A-Range bag and a pair of the new Vertx® Rapid LT tactical gloves.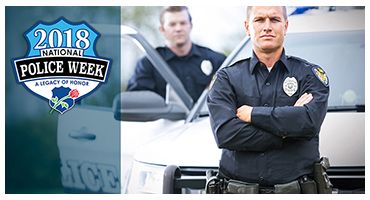 "This is a great opportunity to bring awareness to National Police Week and non-profit law enforcement organizations nationwide," said Angela Milligan. "Many of these organizations have accomplished amazing feats and we want to continue to show our appreciation for their diligence in serving the community by donating to their cause. We are also excited to partner with our sister brand Vertx® and offer an opportunity for participants to win an amazing prize giveaway."
The Flying Cross Police Week charity contest will begin May 11, 2018 and will span through Police Week, closing on May 2, 2018. The winning organization for the $1,000 cash donation will be randomly selected the week of May 20, 2018. The winner of the Range Kit prize giveaway will also be randomly selected during that week as well. For more information or to cast a nomination for the Flying Cross Police Week charity contest, please visit flyingcross.com/Police-Week-Charity-Contest.
About Flying Cross
Flying Cross is a leader in the design and manufacture of high-quality, precision-crafted uniform apparel for the U.S. Military, Federal and Public Safety markets. Flying Cross is a brand of Fechheimer Brothers Company, which is a subsidiary of the Berkshire Hathaway Company. Flying Cross offers the widest array of stock and custom uniform designs worldwide. Throughout its rich history, Flying Cross has been shaping the way uniforms are made by redefining innovation through function and the use of the most advanced fabric technologies. For more information, visit FlyingCross.com.
About Vertx®
Vertx is a premier tactical and outdoor brand for the modern day prepared professional. Vertx designs world-class apparel, bags and packs that are created by best-in-class designers to combine a low visual profile with superior functionality. Since its inception in 2009, Vertx has earned trust among the nation's top operators for exceptional performance, fit and durability. Vertx is a brand of Fechheimer, a Berkshire Hathaway Company. For more information, visit www.vertx.com.

Request more info from Flying Cross
Thank You!