PRESS RELEASE
The County of San Diego issues official award for Rifle Armor Plates to Spartan Armor Systems
---
SAN DIEGO COUNTY, Calif. — After careful review and testing, the County of San Diego chose two companies to provide rifle rated armor and plate carriers for their Sheriff's Department. Spartan Armor Systems out of Tucson, Arizona will provide the rifle armor plates and Tactical Defense Systems out of Oceanside, CA has created a custom plate carrier for the department.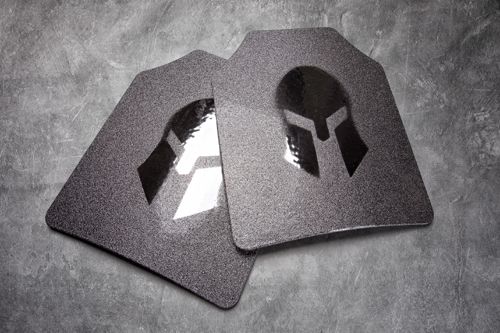 The rifle plates when worn in conjunction with the issued KXPIIIA armor provided level IV ballistic protection in the testing done by the department. It was confirmed that the Spartan Armor Systems AR550, Level III+ steel plate slowed the 30-06 M2AP projectile significantly enough to allow the bullet to penetrate only six of the 12 layers of the KXPIIIA Kevlar panel; resulting in less trauma and backface deformation to the wearer.
About Spartan Armor Systems
Spartan Armor Systems works with departments throughout the country that are looking for high level protection that strict state budgets can handle. Our mission is to provide the very best Steel Core Body Armor on the market by paying attention to the latest innovations in the industry and finding a way to manufacture it at a savings without sacrificing quality. Our Encapsaloc™ fragmentation coating is highly regarded as the most effective in the industry. We are dedicated to exceeding customer expectations by offering attentive customer service and quick shipping and fulfillment. We are proud to provide our men and women in Law Enforcement with a quality product that they can trust their life with.

Request more info from Spartan Armor Systems
Thank You!