Spotlight: Blue Line Innovations offers the first 360-degree body camera
Blue Line Innovations' main goal is to improve officer and public safety with products designed by cops, for cops
---
Company Name: Blue Line Innovations
Headquarters: Chattanooga, TN
Signature Product: Warrior 360 Body-Worn Camera
Website: http://www.BLI360.com
Recently, Blue Line Innovations launched the first 360° body camera called the "Warrior 360" and the first 360⁰ in-car system called "Sentinel 360". Accompanied by a data management solution called "Fortify™" this fully integrated "360⁰ Situational Awareness System" is the only platform of its kind and has garnered significant interest from targeted markets such as law enforcement and the military. Designed to be rugged, reliable, and simple to use in the field, BLI's 360⁰ Situational Awareness System provides unmatched 360⁰ video of the entire incident. Blue Line Innovations provides Law Enforcement tools for the 21st Century.
Q&A: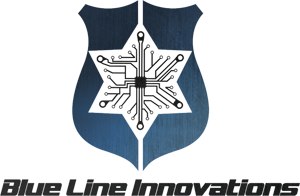 1. Where did your company name originate from? 
The thin blue line represents the police officer role of separating the good from the bad while creating order from chaos. The thin blue line on black is a memorial or a connection or memory between officers killed in the line of duty and those who continue with their duties in the present.
2. What was the inspiration behind starting your company? 
Our CEO was a police officer, and his partner was killed in the line of duty. His goal is to improve officer safety and public safety in general. Also, we wanted to make evidence management easier, faster, secure and accessible by law enforcement. 
3. What is your signature product and how does it work?
The Warrior 360 body-worn camera: the first and only body camera on the market providing a full 360° view capturing what the officer is facing, what is happening in the peripheral, and even more importantly, what's happening behind the officer.
4. Why do you believe your products are essential to your vertical (Police, Fire, EMS, Corrections, Government) community? 
We offer a variety of situational awareness solutions for public safety, surveillance, military and security applications.
5. What has been the biggest challenge your company has faced?
Going to market and getting brand recognition of our ground-breaking product.
6. What makes your company unique?
Our web-based Evidence Management Software, Fortify 360. Fortify easily allow officers to assign all relevant videos from an incident to one case so that multiple videos and other associated files are easily located by retrieving that one case.
7. What do your customers like best about you and your products?
It's the only solution that captures video in 360 degrees, has a variety of applications, and is designed by cops for cops.
8. What is the most rewarding part of serving the first responder/local government community?
Knowing that we are providing a situational awareness solution that will help keep law enforcement safer and improve public safety.
9. Do you support any charitable organizations within public safety/community?
National Police Memorial and Fallen Police Officer Recognition Monuments, programs, etc.
10. Is there any fun fact or trivia that you'd like to share with our users about you or your company? 
Mark Hutchinson founded Blue Line Solutions in 2012. His prior experience includes a position with the Georgia Governor's Office of Highway Safety as the Law Enforcement Coordinator, Tennessee Governor's Highway Safety Office as a Law Enforcement Liaison, and later Law Enforcement Administrator. His background in law enforcement started in 1989 as a Deputy Sheriff in Johnson County, TN. He was promoted to Sgt., then served as Chief Deputy.
His 20 years of law enforcement instruction experience at multiple police academies has allowed him to train thousands of police officers in multiple areas of instruction. Certified as an expert in Instructor Development, he has spent multiple years teaching and certifying officers to be instructors.
11. What's next for your company? Any upcoming new projects or initiatives?
The launch of our extensive line of 360 degree situational awareness products.