PRESS RELEASE
10-8 Video Introduces the New 10-8 BC-1 Body Camera
---
With cameras everywhere today, it is becoming critical for Law Enforcement to have the ability to record all of their civilian encounters. With cell phone cameras everywhere today, these encounters are often misinterpreted by civilian that video an encounter from a poor angle or started too late to show all events.With the 10-8 BC-1 Body Camera you can now record the officer's side of the events. Without the need to add additional equipmentto the already equipment heavy uniform. By replacing their existing walkie microphone the officer is already using, the 10-8 BC-1 Body Camera isn't something the officer has to find a place on their uniform for. With the already familiar talk switch on one side and the record button on the other.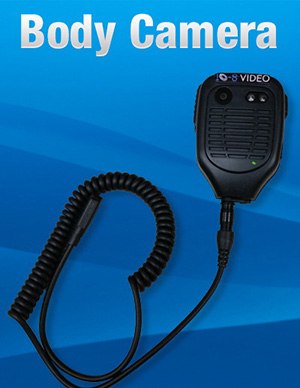 Features:

Replaces existing microphone (Kenwood and Motorola radios, more soon!)
Automatic IR for filming in total darkness
Full shift battery life
16gb of memory
Password protected file access
Can be used without cord as standalone recorder
12 megapixel still image capture
Audio only capture capability
HD Video resolution 1280x720px
Drop, shock and water resistant
Officer ID and date/time stamp
Includes 1 120v charger and 1 12v charger
1.5″ Monitor for instant playback of recorded events
Download full spec sheet here: www.10-8video.com/PDFs/10-8_Body_Camera_Specs.pdf or visit www.10-8video.com/products/body-camera for more information.

Request more info from 10-8 Video, LLC
Thank You!