Sentinel Camera Systems Announces Upgrades to its Real-Time Live Streaming Body Camera
---
Sentinel Camera Systems Protector II camera, the leading live-streaming 4G LTE Body Camera in the security industry, transmitting live video, audio, and GPS location in real time, day or night, to a central command center, while simultaneously recording the video on the camera itself has been updated to include these added features:

• Automatic streaming of the video upon camera activation in standby mode.
• Audio communication between the central command center and the camera wearer can be initiated from the observer to the wearer and heard thru the speaker within the camera.
• The streaming video can be automatically saved and stored in the appropriate Evidence Management System without the need for additional recording and downloading of the data.
• The audio being recorded on the video can be muted and not recorded by pressing a control button on the side of the camera. The audio can be re-activated by a pressing of the control button.

The "Protector II" body camera has one-button activation control and provides up to 64GB of memory, 21-megapixel recording, and a 140-degree wide-angle lens. It also offers infrared technology for night recording, multiple resolution settings, pre and post recording capabilities, and many additional features to aid officers in obtaining high quality video recording.

All operating software for live streaming, storage, maintenance and management of the video is included in the camera purchase price.

For entities that do not intend to store and manage the data itself, cloud-based storage solutions and management services are available from Sentinel Data Management, an affiliated company. SDM will host the data and manage the Digital Multimedia Evidence Platform for each camera and its proprietary scalable software can be modified to fit the individual End-User's requirements. SDM performs nightly backup to two separate backup locations.

As previously outlined, SDM will transmit high quality unbiased live video, audio, and GPS location in real time, day or night to a central command center from the Protector II camera using 4G LTE technology through its "cloud" Server.

Acquisition financing is available for three to five year terms.

Sentinel Camera Systems designs and markets a full line of Body-Worn Camera Systems intended to obtain Digital Multimedia Evidence consisting of all recordings to include but not limited to audio, video, photographs and the associated metadata.

Website: www.sentinelcamerasystems.com.

For more detailed information regarding a demonstration of our camera systems, data storage and managements systems, please contact David Wasserstrom at david@sentinelcamerasystems.com or by phone at 215-635-3770.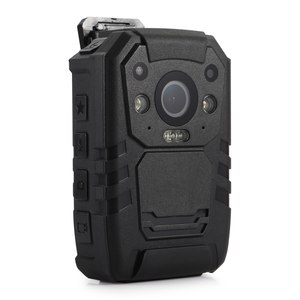 Request more info from Sentinel Camera Systems, LLC
Thank You!