PRESS RELEASE
SafeTradeSpots.com launches, becoming the nation's largest database of police departments with safe exchange locations
---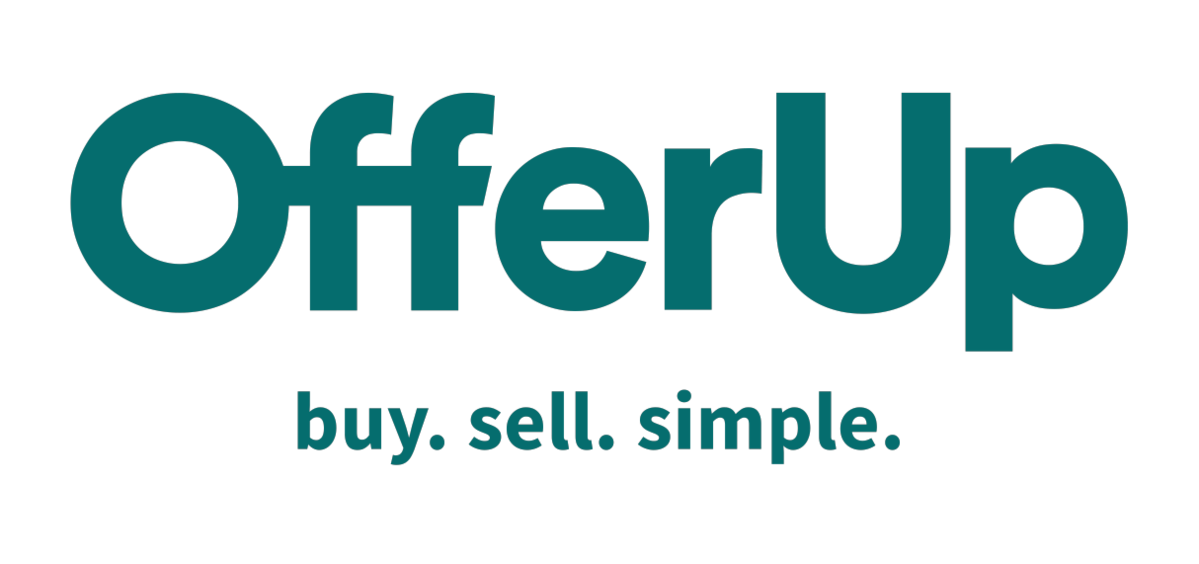 OfferUp and the AIM Group have partnered to compile a list of over 1350 police departments nationwide, with the goal of reducing crime and keeping our communities safer.
OfferUp, the largest local marketplace in the U.S., has made huge strides towards building a foundation of trust among the millions of people who buy and sell on their app everyday. One of the biggest initiatives supporting their mission to becoming the largest, simplest and most trusted marketplace, is the company's Community Meetup Spots program. With over 1,350 planted signs across the nation, designating police departments and law enforcement agencies as safe exchange zones, the program has been hugely successful.
While the Community MeetUp Spots program has been successful, the issue of community safety is much larger than a single program. True success comes when companies who facilitate in-person exchanges, take action and not only build safety features into the buying or shopping experience, but empower those people to take the necessary steps to keep themselves as safe as possible. To tackle this head-on, OfferUp has partnered with the AIM Group, a business consultant group specializing in online marketplaces and classified advertising. The two companies have come together to build SafeTradeSpots.com (originally SafeTradeStations.com), which is now the nation's largest online database that allows consumers to search for designated safe-exchange locations that meet the required criteria: brightly lit and surveilled, with 24-hour video monitoring. 
Peter Zollman, who founded the AIM Group, is one of the few who has closely monitored and analyzed the rise of peer-to-peer marketplaces since the industry took off with the creation of Craigslist back in 1995. "We developed SafeTradeStations.com more than three years ago to promote safety and security for individuals making in-person transactions. When we started, there were only a half a dozen participating police departments. Today, there are thousands because law enforcement agencies see the value and importance of designating safe-exchange locations. Our goal with SafeTradeSpots is to encourage safe, secure transactions to help protect users who use any classified or marketplace site or app."
Taking a more proactive approach to safety in local marketplaces is becoming increasingly common, especially as the popularity of peer-to-peer marketplace apps continues its steep trajectory. At the same time, it's because of that massive growth that offline incidents, or meetups gone wrong, are cropping up in local news. While education around safety measures is the first step to reducing the potential for crime, the second is for companies to take a much more active role in planning ahead, and OfferUp is paving the way for marketplace safety in that regard.
"Building safety features into our app, and programs in our communities, to tackle the issue of trust in in-person transactions is paramount," said Nick Huzar, CEO and co-founder of OfferUp. "We've always been committed to being the most trusted marketplace, and that starts by encouraging people to use resources such as SafeTradeSpots to give anyone -- regardless if it's an OfferUp transaction or one that's facilitated elsewhere -- the peace of mind they want and deserve. Creating and championing trust is our priority, and we'll continue to raise the standard of trust, accountability, and transparency by introducing innovative features and partnerships. We also hope to inspire and ultimately join forces with other classified sites and marketplaces for the greater good."
In addition to the Community Meetup Spot program, OfferUp has built several safety features into the overall experience, not just for the everyday user, but also features that are specific to law enforcement.
For law enforcement, detectives and police officers:
Account information that is easily accessible to participating police departments by heading to LeadsOnline and pulling the internal information they need to clear cases.
A dedicated Trust & Safety team which will work directly with law enforcement on confirmed cases in order to assist in locating suspect accounts.
The Trust & Safety team provides 24-hour support for urgent needs from OfferUp users — taking immediate action on suspect accounts and passing along information to law enforcement following a confirmed incident.
The majority of safety-centered features is for consumers and are integrated into the shopping experience, from account creation through to the end of a transaction. OfferUp users can find:
TruYou. This three-step identity check requires a valid cell-phone number, a picture of the applicant's photo ID, and a mandatory selfie before the TruYou application is accepted and added to a profile.
Safety checks in messaging. While messaging other users, OfferUp provides pop-ups in message threads recommending users not to share personal information like phone number or email addresses, as well as reminders to meet in safe and secure locations when exchanging items.
Profile ratings, badges, and attributes. Each OfferUp account details specifics on every transaction: average rating out of 5 stars, indicators such as "on time," "reliable" and "communicative" that buyers and sellers can leave for those they have completed a transaction with, and badges that will detail whether or not users have completed other verification steps such as TruYou, phone verification or email confirmation.
Reporting. OfferUp users are able to make reports from within the app on items, profile pages, and messages if they have a concern. These reports are either actioned automatically or reviewed by Customer Care.
In order for new locations to be added to both the OfferUp app and SafeTradeSpots.com, law enforcement can submit a request for a sign to be donated to their police department here, or by emailing the OfferUp Trust and Safety team at leoutreach@offerup.com. Once the sign is planted and the area meets previously mentioned requirements, that location will be surfaced both in the OfferUp app, as well as on SafeTradeSpots.com.
SafeTradeSpots.com is open to the public and can be accessed by anyone regardless of the platform they use for trading. OfferUp users can still access the feature in the app by following the instructions here.

Request more info from OfferUp
Thank You!