PRESS RELEASE
Anders Gidlund steps into new role as TruckVault CEO
---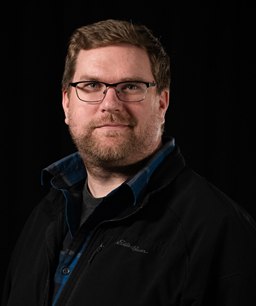 SEDRO-WOOLLEY, Wash., - TruckVault Sales Director Anders Gidlund is assuming leadership as the company's new CEO, taking over the helm from founder and long-time CEO Alan Chandler, who will serve in an advisory role going forward.
Having spent more than ten years at the company in various roles, most recently as its Sales Director, Gidlund is a natural fit to take TruckVault forward. "To join a company at a lower level and be able to work all the way to the top says something special about the organization and the way it treats its employees," Gidlund explained. "TruckVault is the kind of organization where people can make their careers and where customers can talk to real humans."
In this period of transition, TruckVault will continue to combine quality craftsmanship and excellent customer service while looking forward to new frontiers in secure storage. "TruckVault has always had a focus on its people, its customers, and its products. That's never going to change," Gidlund said. "Our goal now is to take that next step in growth by leveraging the custom design capabilities we have to create great products that no one else can."
Chandler, who will continue to be an influential voice at TruckVault, had this to say: "TruckVault has been a great trip, but it is time for the younger, more energetic, and most certainly smarter to take over. Fortunately, TruckVault has no shortage of incredible people with great talent and ideas."
Reflecting on twenty-six years of TruckVault's past, Gidlund sees a bright future ahead: "We've been providing solutions to customers since 1995, but we are just getting started."

Request more info from TruckVault
Thank You!