PRESS RELEASE
Custom Foam Case Inserts
---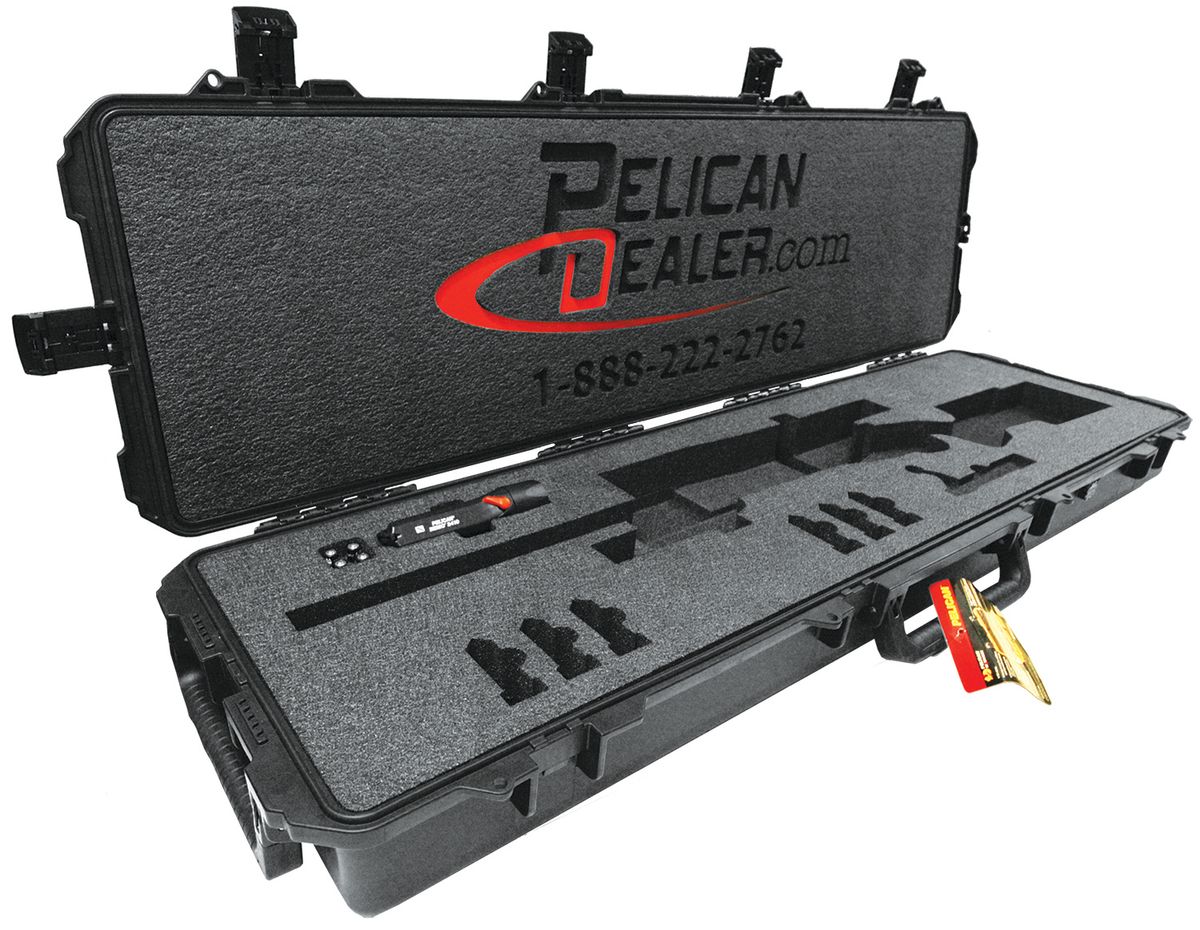 (Sept 2014) Custom-Cut Foam by PelicanDealer.com—the perfect complement to your Pelican™ case. We cut the foam in-house to fit any size Pelican™ case or a case of another brand. If you don't have a Pelican™, check out the full line of cases on our website. It's the ultimate protection for your valuables.

Our system allows the customer to pre-design the layout they want to accommodate their equipment—then each piece of foam is custom cut to those specifications. Perfect for cameras, computers, tools, weapons, ammo or anything else that needs protection.  It's not a pre-cut, off-the-shelf piece of foam where you are expected to make your equipment fit, our foam is cut to fit your equipment and layout exactly. Best of all, it's affordable. We also offer custom case labeling and the option of your logo or name inlayed in the lid foam.
For more information, contact PelicanDealer.com at 888-222-2762.