PRESS RELEASE
New Self-Cooling, Lightweight Modular Police Motorcycle Helmet from Seer Helmets
---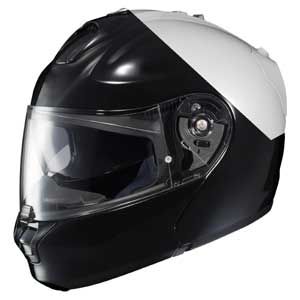 EVERGREEN, Colo.
-
Seer Helmets
is excited to announce the release of the all new Seer S1635 Modular Police Helmet.
This lightweight helmet features a shell comprised of fiberglass epoxy, non-woven organic fibers, aramid epoxy and carbon fiber to achieve a completed helmet weight of 1565 grams. This is more than 8oz lighter than most modular helmets.
The helmet interior features an innovative fabric with self cooling properties that, on average, keeps you 5 – 7 degrees cooler than conventional fabrics. The removable, washable interior made with 2 layers of odor free, moisture-wicking, anti-bacterial fabric eliminates up to 99% of odor causing bacteria. The aerodynamic, wind tunnel developed design is extremely quiet at 84dB at 62.5mph (prolonged exposure to noise levels above 85dB can cause gradual hearing loss).
Included are an internal sun shield and an anti-scratch 3D shield with Pinlock anti fog lens which provides 95% UV protection. A five year warranty comes standard with every helmet. Please
contact
Super Seer Corporation for additional information.
About Seer Helmets
Super Seer Corporation is a custom helmet manufacturer. Each helmet is built by hand - one at a time; no compromise is made in the quality of each helmet. Custom painted helmets for Harley-Davidson and Honda are a specialty. Seer's custom motorcycle helmets not only look great, but feel great too. Motorcycle accessories such as motorcycle goggles and faceshields are also offered. Seer Helmets is the industry standard for police helmets such as: swat helmets, mounted patrol helmets, police motorcycle helmets, riot and correctional helmets. For more information visit
SuperSeer.com
.