SHOT Show 2020: 3 products for improving officer safety
From preventing blue-on-blue shootings to delivering 24-7 police firearms training, vendors at this year's SHOT Show aim to improve officer safety year round
---
With so much to see at SHOT Show, here's some quick takes on new products aimed at improving LE safety.
1. Blue on blue: We need to do better
There was a mass shooting on November 7, 2018, at the Borderline Bar & Grill in Thousand Oaks, California. A CHP officer and Ventura County Sheriff's Sergeant Ron Helus were the first to respond. In the chaos, a bullet from the officer's rifle struck Sgt. Helus in the chest and hit his heart. As you can imagine, the officer was devastated.
Three years ago, I wrote about the Safe Shoot system, which originally was designed to keep hunters from shooting each other. In a nutshell, Safe Shoot modules on each shooter's firearm automatically detect the position and barrel direction of all member devices and warn the shooter that they are aimed at a friendly target. Fast forward to SHOT Show 2020, and Safe Shoot is introducing a handful of new devices that make up an integrated system designed specifically for military (Green Shield) and law enforcement (Blue Shield).
The new system consists of a rifle-mounted unit, a rail-mounted laser sized pistol unit, a small body-worn processing unit and a wristwatch-sized device. Let's call the first two the "Enforcer" followed by the "Protector" and "Detector." Using GPS (which means that the system only works outdoors), each unit knows where it is in space and in which direction it is pointed. Enforcers are mounted on each officer's firearm, Protectors are given to all personnel without a firearm, such as EMS, and K9 and command staff wear the Detector.
Like the original system, if a weapon is pointed in the direction of an Enforcer or Protector, the operator is warned that they are in danger of hitting a friendly target. The Detector is a watch-like device, and by moving their wrist or their body to scan an area, it will let the wearer know the direction of anyone with an Enforcer or Protector. If a device is lost or stolen, it can be deactivated remotely.
Safe Shoot will be demoing the system to the U.S. military at Fort Benning, Georgia, during the AEWE2020 Army Expeditionary Warrior Experiment and can be seen at SHOT Show in booth 2261.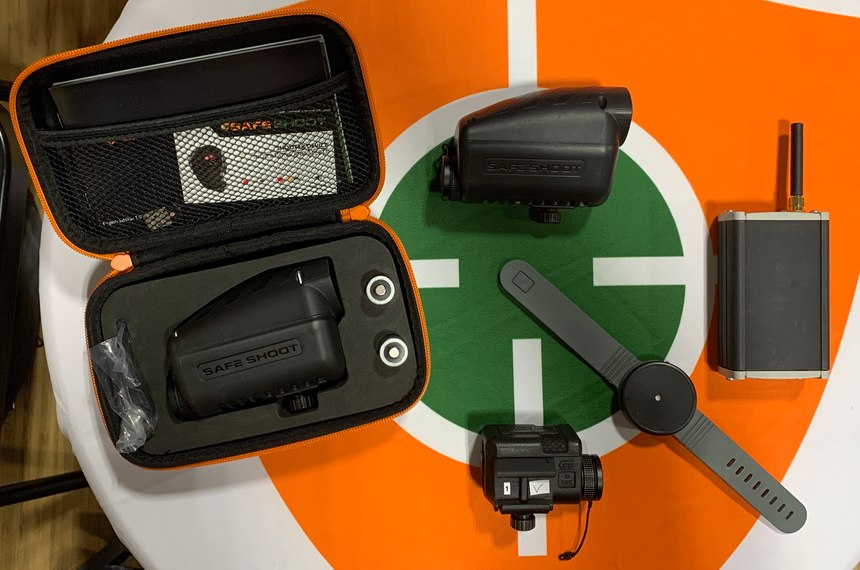 2. Better training all around
Todd Meyers, Meggitt sales manager for LE live fire systems tells me that LE training has moved to an entirely new level. Standing in one place and shooting at paper targets in one direction is so last century.
Like many other agencies, the Wilmington, North Carolina, PD runs officers through 3D live fire training using vehicles, cover, concealment and both friend and foe targets for the most realistic scenarios. But unlike other agencies, they can do it indoors in any kind of weather.
Partnering with other local departments, Wilmington PD worked with Meggitt to build the largest 100-yard indoor range east of the Mississippi. All four walls are protected with steel plates and the range is equipped with movable bullet traps that allow for easy reconfiguration. An officer may never step into the same range twice. Using moving targets, 360-degree live fire shooting can be done safely.
Meyers said that other range trends are complaints from new neighbors about the noise or finding bullets in the neighborhood and the EPA banning the use of dirt berms anywhere that groundwater could be contaminated. This means that new ranges may need to be built indoors while outdoor ranges may need to be retrofitted with bullet traps. Meggitt is in Booth 12267.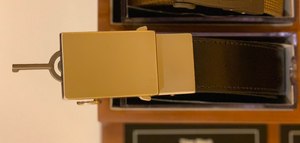 3. Spare cuff key
As I mentioned here, Police1 columnist Marty Katz wrote an article about why two is better than one – backup firearm, knife, flashlight… and don't forget a backup cuff key – which should be hidden in case an officer is taken hostage. NexBelt is showing off its latest buckle for the company's ratcheting no-holes belt, which has a spring-loaded cuff key hidden inside. Pricing isn't available yet, but you can visit them in booth N354.
Watch for much more SHOT Show coverage from Police1.

Request product info from top Police Firearm Accessories companies
Thank You!