PRESS RELEASE
Jeff Rose brings over 20-Years of innovative marketing and creative experience as the new director of marketing at SENTRY Products Group™
---
As a leading senior creative manager for multiple industry brands, Rose now leads SENTRY's marketing in catalog, advertising, packaging, social and event efforts.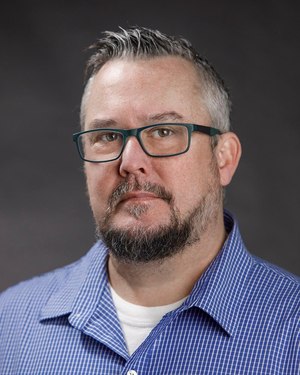 VIRGINIA BEACH, Va. – SENTRY Products Group, a leading manufacturer and distributor of products focused on protection, storage, and transportation of outdoor, military, and law enforcement equipment, signed an industry creative veteran, Jeff Rose, to spearhead SENTRY's new marketing initiatives as the Director of Marketing and Creative.
Rose's previous 18-year experience was as Creative Director with Vista Outdoor and the ATK family of companies. He built and led creative teams that propelled the companies' extensive product lines into industry-leading brands that generate billions of dollars in annual revenue. His "roll up his sleeves" style of leadership allowed him to engage with multiple teams to create effective creative assets. With efficiency key to the success of generating and managing multiple creative products, Rose produced a sophisticated workflow management system to organize, traffic, and archive job requests and work processes for the development of assets for multiple campaigns and new product launches. His deep passion for branding and communicating through various visual communication platforms that cover the print and digital spectrum is evident in the new direction of SENTRY Tactical.
"This is a coming home moment for me," said Rose. "After several years working on the agency side, I was given the chance to work with one of the industry's most entrepreneurial companies in the early 2000s. It was there I learned about our unique industry and was allowed to find my creative voice. Since then, I was able to work with a major player in the outdoor industry and was responsible for their brand's look and feel, and communicated the brand through print and digital platforms. At SENTRY I am now working alongside many of the same individuals as when I started in the industry. I am honored and excited to be part of the SENTRY Tactical team."
"Jeff has a big task bringing our various brands together under the SENTRY banner," Terry Naughton, President of SENTRY, added. "In his experience, he has tackled the same situation, in which he must tell the story of the many brands without losing sight of the story and mission behind the brand. Having worked directly with Jeff in the past, I am confident he will not only handle the marketing challenge, but he will also be integral in making this company internationally recognized."
To learn more about SENTRY, or to become a dealer, contact us at info@sentryltp.com or visit sentrytactical.com.

Request more info from SENTRY Products Group
Thank You!