Designated Marksman optics: A buyer's guide
---
A few months ago, I reached out to optics manufacturers in order to review and report on the current scope sights available for a police Designated Marksman (DM) rifle. A DM needs the ability to make shots at and beyond 200 yards and, more importantly, the ability to discriminate friend from foe.
My effort was frustrated because the gun industry is operating in deep backorder mode, attempting to meet a level of consumer demand unlike any before.
Love him or hate him, President Barack Obama may be the best gun salesman in history!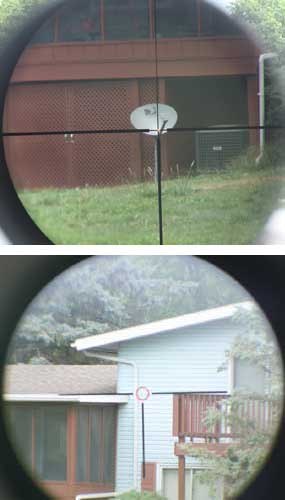 There are several excellent rifle scopes not included in this list because several prime manufacturers never delivered test samples. One expensive 1-6.5x scope provided by one the nation's largest optics manufacturers was defective. A second scope they sent had the same defect and simply could not be reviewed.
Some of you contacted me asking that a specific scope be reviewed. If you do not see your request listed here, the manufacturer never sent a sample. Every request was made at least twice. I set an upper Manufacturer's Suggested Retail Price (MSRP) limit for the scopes at $1,500, figuring few officers/agencies could afford more. The price limit eliminated the state-of-the-art European optical masterpieces like Schmidt & Bender and Swarovski, as well as the Leupold Mark 8 and Mark 6 tactical scopes.
Before you get sticker shock with scopes costing around $1,000, remember that many of you are already using a 1x optic (Aimpoint, EoTech, etc.) which approach the $1,000 price point when coupled with an add-on 3x magnifier in a swing-away mount).
Starting with my Designated Marksman scope picks for the best overall (this is the one I bought for my personal M4) and best value, the other scopes I reviewed will follow — in no particular order.
Best overall DM scope tested: Leupold VX-6 1-6x24mm CDS with illuminated Firedot 4 reticle
With an MSRP of $1,124.99, this is one of the most expensive scopes reviewed, but can truly replace a 1x red dot CQB sight at low magnification while zooming to 6x for precision shots, even at distances of 400 yards.
Leupold's VX-6 line of scopes uses their highest quality lenses and multi-coatings for maximum brightness, rivaling the best European models, in my opinion, at half of their imported prices. The illuminated red dot at the intersection of the crosshairs is adjustable, plenty bright enough for daytime use and shuts itself off after five minutes to save the battery, turning back on when the system senses any movement.
The top of the lower reticle post serves as a holdover aiming point for about 400 yards using the +1" at 100 zero. The VX-6 comes standard with the Custom Dial System (CDS) which allows you to precisely dial in the necessary elevation adjustment for a known range. The scope comes with a coupon for one custom CDS dial cut for your load. See: www.leupold.com.
Reticle: Second Focal Plane — Firedot 4 (German #4 reticle w/red dot at crosshairs intersection)
Adjustments: Excellent (1cm at 100m/.1 Mil)
Nighttime brightness: A
Best value DM scope tested: Millett DMS 1-4x24mm
With an MSRP of $385.95, The Millett DMS is a true bargain. Its 1x setting appears to be a bit more than true 1x, but is quite useable at CQB distances. The circle/dot reticle is highly visible (black) under normal lighting and when the illumination is turned on the bold circle and 1 minute-of-angle center dot are very easy to pick up quickly and have adequate brightness for daytime use.
The illumination must be manually turned off and the battery life is not great, but a spare battery compartment under the windage adjustment cap gives you a backup. The windage/elevation adjustments weren't perfect on the Millett, especially when making small refinement changes, but once zeroed it held it's settings perfectly. This scope's nighttime optical brightness was noticeably less than the Leupold VX-6, but not bad when compared to the standard — 3.5-10x40mm.
The bottom of the circle can serve as a holdover aiming point for about 400 yards using the +1" at 100 zero. At 1/3 the price of my #1 pick, the Leupold VX-6, The Millett DMS is a great choice for an officer on a budget. See: www.millettsights.com.
Reticle: Second Focal Plane — Coarse circle w/fine center dot and posts on left, right and bottom
Adjustments: Fair (1/2 MOA)
Nighttime brightness: C+
Norden Precision CRS 1-6x24mm
This scope system has been under development for many years and this 1-6x model is the culmination of much research. Labeled as a Combat Rifle Scope (CRS), it uses a "horseshoe" reticle, which is a circle/dot design with an open bottom. Below the horseshoe is a series of lower circular aiming points out to 800 meters, along with windage holdoff marks.
The CRS reticle is calibrated for US M855 Ball load (62 grain GreenTip) when fired from an M4 carbine. If I were a military user, needing a long-range reticle, this excellent scope would have been my #1 pick. The scope carries an MSRP of $1,025 ($1,225 with the excellent Bobro QD mount system). See: www.nordenperformance.com.
Reticle: First Focal Plane — Horseshoe w/fine center dot, holdover/windage marks to 800M
Adjustments: Excellent (1cm at 100m/.1 Mil)
Nighttime brightness: A-
Horus Vision Talon 1-4x24mm
Horus Vision scopes are built around the revolutionary Horus reticles, which are designed for both range-finding and hold-off compensated aiming out to extreme ranges. The Talon's H50 reticle combines fine crosshairs with a large, bold circle and the Horus "Christmas tree" pattern of holdover and windage marks calibrated in Mils. The black crosshair/circle illuminates to red being only barely visible in full daylight. 
The Horus reticle seems complicated, but is very simple to use once you understand the system, and their website has a very neat video game tutorial which teaches you how to range and holdover with their reticles. The first two holdover points at 1 and 2 mils correspond to approximately 340 and 430 yards with the +1" at 100 zero. The Horus Vision Talon carries a MSRP of $650. See: www.horusvision.com.
Reticle: First Focal Plane — Circle/Crosshairs with a "Christmas Tree" holdover/windage grid and horizontal moving-target leads
Adjustments: Excellent (1cm at 100m/.1 Mil)
Nighttime brightness: B
Vortex Viper 1-4x24mm
Vortex, a new name to me, has entered the US market with a full line of quality shooting optics. The test scope from Vortex was their Viper PST (capped) model with the TMCQ MOA reticle. The reticle features an illuminated segmented circle plus a 1 MOA central dot.
The hashmarks on all four wires look like modern Mil-based reticles, but the marks are calibrated in Minute-of-Angle (roughly one inch at 100 yards). The red illuminated sections of the reticle are more than bright enough for use in full daylight and the control features an "off" position between every brightness setting, allowing you to pick a brightness and then switch between that setting and off with only one click. The first two available holdover marks on the lower reticle wire (2 and 4 MOA) correspond to approximately 275 and 350 yards with the +1' at 100 zero. The Vortex Viper PST carries a MSRP of $579. See: www.vortexoptics.com
Reticle: Second Focal Plane — Segmented Circle/Crosshairs with a Central dot.
Adjustments: Excellent (1/2 MOA)
Nighttime brightness: B+
Leupold VX-R 1.25-4x20mm
Leupold also sent one of their new VX-R riflescopes for our DM review. The 1.25-4x20 model I reviewed was the "hunting" version using the Firedot 4 reticle. Leupold also produces a "Patrol" version of the VX-R 1.25-4x20 in their tactical line with a Mil-based "Special Purpose Reticle" and sniper-grade windage and elevation knobs, but I wanted to review scopes primarily designed to be sighted and left alone, using holdover for distances past 200 yards.
The VX-R's only negative point was its lowest magnification setting which is listed as 1.25x, but is actually about 1.5x. When working on CQB targets with both eyes open, the scope image is noticeably magnified above "normal."
I didn't find the 1.5x setting to be a significant issue on close, fast targets, but those used to a non-magnifying red dot optic will need to spend some training time to adapt. Despite the 1.5x low setting, the VX-R is an excellent optic, with a razor sharp image and brightness nearly as good as the much more expensive VX-6. The bold German #4 reticle is easily picked up against any target and the VX-R features the same motion-activated illuminated center dot for truly dark situations. The top of the lower reticle post is the only available secondary aiming point, but is useless since it corresponds to approximately 740 yards with the +1' at 100 zero. The Leupold VX-R 1.25-4x20 a MSRP of $549.99. See: www.leupold.com.
If you want to be the first cop on the block to have one, Leupold is even producing a version of the VX-R Patrol 1.25-4x20 scope with a sickly-green illuminated dot (rather than the standard red dot). The green dot on the "Zombie" model is a perfect match for Hornady's Zombie Max ammunition which sports plastic-tipped bullets with the same sickly-green color.
Reticle: Second Focal Plane — Firedot 4 (German #4 reticle w/red dot at crosshairs intersection)
Adjustments: Excellent (1cm at 100m/.1 Mil)
Nighttime brightness: A-
Trijicon AccuPoint 1-4x24mm
Trijicon is widely known for their pistol night sights and military-grade ACOG rifle sights, which are among the most widely used fixed-power optical rifle sights by US military units. Trijicon also builds convention rifle scopes and their AccuPoint model TR24 1-4x24 "Dangerous Game" scope fits our Designated Marksman criteria perfectly.
The TR24 comes with a choice of two reticles, either a variation of the German #4 crosshair with thick posts or a simple post topped with a triangle point. The German #4 reticle comes in green or yellow and the post is made in green, yellow or red. The Trijicon scope is the only one in our review that does not illuminate its reticle by battery power. An adjustable fiber optic window gathers light for the reticle when overhead light is available and under dark conditions the Trijicon reticle glows due to radioactive tritium, just like the night sights on your pistol.
The review scope I received, with the German #4 reticle, had been floating around to various writers for several years and the radioactive element was on the far side of its half-life, being barely visible except under full darkness conditions, but I've used brand new Accupoint scopes in the past and their night-time glow is adequate for several years. Neither of the reticles on the Trijicon scope have secondary aiming points suitable for ranges beyond 200 yards. The Trijicon TR24 1-4x24mm scope carries a MSRP of $995. See: www.trijicon.com.
Reticle: Second Focal Plane — German #4 or triangle-topped post in optional colors
Adjustments: Excellent (1/4 MOA)
Nighttime brightness: B