PRESS RELEASE
American Built Arms Company Among 2,500+ exhibitors at the 2020 SHOT Show in Las Vegas, Nevada
---
Glen Rock, PA – January 15, 2020 – American Built Arms Company will be joining an amazing list of more than 2,500 exhibitors at the 2020 SHOT® Show, January 19-22, at the Sands Expo Center in Las Vegas, Nevada.
 "This will be our eighth year at SHOT Show. We're extremely proud of our on-going relationship with the law enforcement community by providing them with quality firearms parts and accessories," says Jason Combs, President and Founder of American Built Arms Company. "We're always looking for creative and innovative ways to help our law enforcement customers upgrade their existing patrol and sniper rifles."
American Built Arms Company will be showcasing on Monday and Tuesday upstairs on the 5th floor in the Suppliers Showcase, Booth #52118. They also offer a product discount for LE and Military customers. Contact American Built Arms Company at customerservice@abarms.com for details.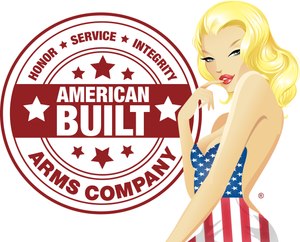 About American Built Arms Company
American Built Arms Company is a veteran owned, Type 07/NFA, U.S. manufacturer of firearms and firearms parts and accessories to the civilian, law enforcement and defense industry. They also provide design, development, project management and consulting to the defense industry. Based in Glen Rock, PA, American Built Arms Company markets and sells its A*B Arms brand of high-end products through a network of dealers, distributors and OEM manufacturers. To learn more about American Built Arms Company, please contact customer support at customerservice@abarms.com or visit our website at www.abarms.com.