PRESS RELEASE
SIG SAUER Academy announces training sessions and expos for May 2017
---
NEWINGTON, N.H. — SIG SAUER Academy has announced its training dates for May 2017. Educational courses, remote training sessions, and guest instructor seminars will be held throughout the country. Students will also get a chance to train special skills such as curved blade knife use and defense, ambidextrous rifle use, and even specialized driving for undercover international operations in conjunction with the Team O'Neil Rally School.
Tactical Times: April 2017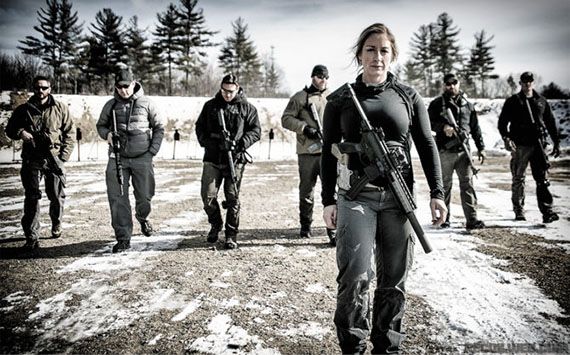 Photo by Firelance Media.
Check out the newest issue of RECOIL Concealment magazine and read the article "Warrior Women: 5 Steps to Earn Respect in a Male-dominated Field" written by our very own Hana Bilodeau! Click
here
or pick up a copy (issue #5) today!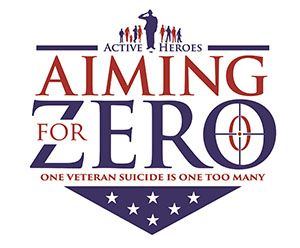 Academy News
May 12-13, 2017
Sig Sauer Academy is proud to present the "Sig Sauer Academy Aiming for Zero Charity Match" at the Sig Sauer Academy:
233 Exeter Road, Epping, NH 03042.
Nine (9) fun and challenging stages, comprised of paper, static steel, and falling steel. All for just
$95.00
. All match fees will go directly to Aiming For Zero, which is a charity that is aiming to reduce veteran suicide and assist military families.
Sig Sauer Academy is providing the facility, targets, food, prizes, and is giving every shooter a 20% discount on firearms in the Pro Shop.
Click here for more information, rules, and registration »
Upcoming Courses
Handgun Orientation (101)
$230 | May 11, 2017 1pm start | Epping, NH
$230 | May 15-16, 2017 6-10pm | Epping, NH
$230 | May 25, 2017 1pm start | Epping, NH
$230 | May 31, 2017 1pm start | Epping, NH
New gun owners seeking familiarity and comfort, as well as those wanting to try something different and learn a new skill, will find this course to be the perfect foundation. This comprehensive course provides hands-on training and the basic knowledge necessary to safely handle, load, fire, and maintain most types of revolvers and semi-automatic pistols. This course may also meet and/or exceed the training requirements of many states and localities to apply for concealed carry permits.
Sign up now »
Advanced Precision Scoped Rifle
$560 | May 11-12, 2017 | Epping, NH
This high-level course is designed to take the students' mastery of the precision rifle to the next level. Expert instructors guide students on advanced optics, ammunition, and equipment considerations, as well as lived fire range skill tests, including chronographing specific ammunition types and developing a ballistics chart set to varying distances. Students will successfully engage targets from 100 to 1,000 yards while learning to overcome environmental, human, and equipment factors.
Sign up now »
Skill Builder: Low Light Pistol
$115 | May 19, 2017 8:30am-12:30pm | Epping, NH
This course is a compressed review of the Low Light Pistol Operator course. Most lethal threat encounters are short duration, close proximity, low light events. Learning to safely and effectively employ a flashlight with a handgun is a critical skill for those interested in concealed carry or home/self-defense.
Sign up now »
Conceal Carry Pistol for Women
$230 | May 25, 2017 | Epping, NH
Obtain a solid foundation of defensive handgun skills and techniques for concealed carry and personal defense in this course. This intensive one day course is designed to bring a solid foundation to women interested in defensive handgun skills and techniques for concealed carry pistol and personal defense.  This class is intended for women who wish to carry a concealed defensive pistol and are seeking knowledge for how to properly do so in their everyday environment.
Sign up now »
Shoot Better with the Tetreau Challenge
$115 | May 10, 2017 1-5pm | Epping, NH
Master Pistol instructor Gerry Tetreau will spend 4 hours with you coaching you how to master the fundamentals of pistol shooting using the Tetreau Challenge and Skill Builder Warm-Up Target. Using this target, you will learn how to practice on your own and self evaluate your skills. This target helps you  train all the fundamental skills necessary to master the handgun. When you are done this half day course you will be mentally challenged as it is intense focused training. Come challenge yourself.
Sign up now »
Shoot Better with Gerry Tetreau - Advanced
$230 | May 27, 2017 | Epping, NH
These courses will test and challenge your shooting skills in a competitive manner. Whether you are a USPSA, IDPA, Steel Challenge shooter or just want to become a better shooter, Gerry Tetreau, USPSA/IDPA Master Class shooter and retired US Army SFOD-D Operator, will take you through a unique and challenging course designed to provide you with the skills and knowledge to self-analyze your live and dry fire practice sessions to make you a better shooter.
Sign up now »
Course Specials
Rifle/Carbine Orientation (101)
$195.50 | May 30-31, 2017 6-10pm | Epping, NH
Through classroom and range instruction, students will gain necessary skills in a relaxed and supportive environment. Geared towards the popular modern semi-automatic rifle or carbine, this entry level course guides the new owner or new shooter interested in this type of firearm through the basics of safety, handling, loading, unloading, firing, and maintenance.
Use code 201704SPECIAL to receive discounted price above »
Rifle 102.5
$97.75 | May 30, 2017 6-10pm | Epping, NH
This course is perfect to help students train up for defensive rifle. Feel like you finished Rifle 102, but aren't quite ready for defensive rifle? In Rifle 102.5, instructors will walk you through drills designed to make you more comfortable with the rifle manipulations. Reloads, positional shooting, movement, and target transitions are all discussed and drilled in a comfortable yet fast paced environment.
Use code 201704SPECIAL to receive discounted price above »
Alter Ego Rifle
$97.75 | May 31, 2017 1-5pm | Epping, NH
This course is designed for the advanced level shooter and will help improve ambidextrous rifle skills. Students will re-learn loading, clearing, shooting, reloading, clearing malfunctions, and positional shooting all from the support side. Students will spend class shooting and performing a variety of tasks from their support side only.
Use code 201704SPECIAL to receive discounted price above »
Guest Instructors
Practical Fundamentals with OpSpec Training
$450 | June 2-3, 2017 | Epping, NH
This course teaches the techniques and philosophy of what OpSpec Training believes a shooter needs to improve to their full potential. This is not a beginner handgun course. Practical Fundamentals may be repeated several times to further one's understanding of the concepts involved. Practical Fundamentals will provide any shooter - at every level - with new skills and a progressive roadmap to isolate and improve on the things that matter the most in hitting targets at speed.
Sign up now »
Pistol Skill Builder with OpSpec Training
$225 | June 4, 2017 | Epping, NH
This is a condensed version of the Practical Fundamentals course and a refresher for attending advanced classes or as a stand-alone course. The program focuses on the process of running the gun, using dry and live fire exercises while focusing on marksmanship fundamentals and trigger control.
Sign up now »
Edged Weapons/Karambit Defense with Steve Tarani
$460 | August 30-31, 2017 | Epping, NH
Learn the critical skills for using the fixed or folding blade in self-defense. What's the best knife for personal carry? What's the difference between serrated and non-serrated edges? What features should you look for in a folding, fixed or knife? Your fixed, folding or curved blade is useless to you in a self-defense situation if you can't access it, open it and be ready to fight for your life. In this course you will be introduced to effective defensive and rapid deployment of both folding and fixed blades. What would you do if you had nothing in your hands and you were attacked by an assailant wielding an edged weapon? Learn how to handle this and multiple attackers. You will also be introduced to the curve blade – how it is used, its advantages over a straight edge and what makes the curved blade such a unique defensive tool employed at conversational ranges.
Sign up now »
Remote Courses
SIG SAUER P320 Armorer Course
$250 | May 17, 2017, 2017 | Clinton TWP, MI
Dealer/Armed Professionals Only
$250 | May 17, 2017, 2017 | Tuscaloosa, AL
Armed Professionals Only
$250 | May 26, 2017, 2017 | Byram, MS
Armed Professionals Only
The program content focuses on the mechanical functioning, disassembly/reassembly, maintenance, troubleshooting, and field repair of the SIG SAUER P320 pistol. This is a hands-on program that teaches and guides each participant through all armorer operations step by step with the instructor. Active participation coupled with question and answer periods provide a supportive learning environment for maximum retention of the material. The course is also well suited for law enforcement armorers to design their agency's own maintenance and inspection program. Maintaining current practices and procedures for factory authorized service is essential for all pistols. A three (3) year factory certification is issued upon successful course completion.
Sign up now »
SIG SAUER Classic Line Pistol Armorer Course
$415 | May 24-25, 2017, 2017 | Byram, MS
This comprehensive multi-gun armorer certification course will prepare students to fully service the complete line of classic SIG SAUER pistols (P220, P224, P225, P226, P227, P228, P229, and P239) while maintaining the factory warranty. This hands-on program focuses on the mechanical functioning, complete disassembly/reassembly, maintenance, troubleshooting, and field repair of these pistols. Instructors will guide students through each step while encouraging active participation to ensure maximum retention of the material covered. Law enforcement armorers will also gain the knowledge necessary to develop a maintenance and inspection program for their department. A three (3) year certification is awarded upon successful completion of written and practical exams.
Sign up now »
SIG SAUER 1911 Armorer Course
$250 | May 23, 2017, 2017 | Oklahoma City, OK
Focused exclusively on the classic single-action 1911 pistol, this course provides students with a thorough understanding of the complete disassembly, inspection, and proper preventative maintenance, as well as parts replacement. Certification received in this course is valid for three (3) years.
Sign up now »
2-Day Cars & Guns Course at Team O'Neil Rally School
Dalton, NH
Learn a variety of specialized car control skills and firearms training. Over two days, instructors will teach you a variety of skills that will help you live out your dream of being a real-life James Bond, special forces member, or top-secret spy. Driving skills and firearms training are among the most critical skills required for those in undercover international operations (and they're pretty fun to learn). Being proficient in these areas requires a different skill set than many well-trained military and law enforcement members possess. Thanks to almost 20 years of government training experience, and a partnership with Sig Sauer Academy, Team O'Neil instructors have the knowledge required to teach these unique skills.
Click for more details and to sign up through Team O'Neil »

About SIG SAUER, Inc.
SIG SAUER, Inc. is The Complete Systems Provider™, leading the industry in American innovation, ingenuity, and manufacturing. SIG SAUER® brings a dedication to superior quality, ultimate reliability, and unmatched performance that has made it the brand of choice among responsible citizens, and many of the world's most elite military, government, and law enforcement units. SIG SAUER offers a full array of products to meet any mission parameter, from handguns and rifles to silencers, optics, ammunition, accessories, and ASP (Advanced Sport Pellet) airguns. The largest member of a worldwide business group of firearms manufacturers that includes SIG SAUER GmbH & Co. KG in Germany and Swiss Arms AG in Switzerland, SIG SAUER is an ISO 9001: 2008 certified company with more than 1,400 employees. For more information on SIG SAUER, any of its products, or the SIG SAUER AcademySM, log on to www.sigsauer.com.

Request more info from SIG SAUER Inc.
Thank You!