PRESS RELEASE
Frontline Mobile Toolkit with Public Portal freeing up emergency responders for genuine emergencies
---
Online modules saving dispatch centers money, time and availability to devote to true emergencies.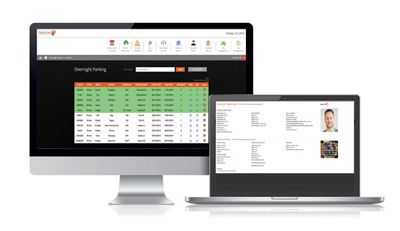 DOWNERS GROVE, Ill. — From truly life-threating situations, to hang-up calls, to wildlife predicaments, emergency dispatch centers are ready and waiting on the other end of the line. Unfortunately, a large percentage of the calls they handle are not real crises. The Frontline Mobile Toolkit with Public Portal comes to emergency responders' rescue with a collection of online modules designed to remove non-emergency matters like overnight parking, vacation watches, condition reports, citizen reporting, and pet and bike management from their hectic demands.
According to a KIXX News 12 report (https://www.kxii.com/content/news/Non-emergency-911-calls-could-cost-taxpayers-money-477984213.html) from March 26, 2018, "Non-emergency 911 calls could cost taxpayers money." The report goes on to explain, "The 911 dispatch communications center in Denison [Texas] gets emergency calls for fire, police and EMS daily, but some calls aren't always urgent." This scenario leaves dispatchers juggling a lot of balls, but it also sets up the possibility of delays in genuine emergencies.
"Many police departments have services set up to mitigate an overflow of non-emergency calls," explains Frontline's spokesperson, Russ Real. "Residents can make requests for overnight parking, vacation watches, condition reports, citizen reporting, and pet and bike management. Rarely do these situations involve a true emergency. They can be handled either in advance or on a priority basis virtually, without ever having to pick up a phone, provided both citizens and emergency responders follow the proper communication channels."
The Mobile Toolkit from Frontline sets up this two-way communication in an easy-to-use and non-intrusive format. Users simply go to a webpage and enter their data. Once they do, the information is available in real time to patrolling officers. A public portal, the Mobile Toolkit offsets non-emergency inbound calls to departments. As a result, it frees up responders' resources to handle the genuine emergency situations they are trained to do. At the same time, it relieves financially strapped emergency dispatch centers of paying personnel to perform services that can be handled electronically. Such tasks include not only taking incoming calls but also entering the data and distributing it to the various departments they work for.
As reported in the "Chicago Tribune" (https://www.chicagotribune.com/suburbs/la-grange/news/ct-dlg-overnight-parking-tl-1011-story.html) on October 8, 2018, the La Grange Police Department is already seeing significant reductions in call volume just a few months into implementing the Frontline Mobile Toolkit for overnight parking requests. "Calls for overnight parking permission have been reduced by about 70 percent." Once word of the module's availability spreads among residents, that figure will likely climb.
"The La Grange PD is taking advantage of just one of the public portal modules Frontline's Mobile Toolkit has to offer," continues Real. "By combining modules, they can expect the number of calls to decline even further. To date, Frontline has saved dispatch centers more than 500,000 inbound calls in 2018."
For more information about the Mobile Toolkit with public portal from Frontline, visit https://www.frontlinepss.com/public-portal-for-residents. To obtain further details or to request an interview, contact President Ben Laird at 630-745-7472 or email him at blaird@frontlinepss.com.
About FRONTLINE Public Safety Solutions
FRONTLINE Public Safety Solutions is a "Communication Revolution". At FRONTLINE, we focus on the simplicity and customization of our "Tool Kit" to help police departments, citizens and community organizers stay in tune with each other.

Request more info from FRONTLINE Public Safety Solutions
Thank You!