Spotlight: Covert Law Enforcement specializes in outdoor long-range surveillance equipment, designed for covert law enforcement investigations
Covert Law provides solutions to virtually every aspect of covert criminal investigations.
---
Company name: Covert Law Enforcement 
Headquarters: North Logan, Utah
Signature Product: Covert Law Enforcement 
Website: https://www.covertlawenforcement.com
1. Where did your company name originate from?
Valorence, LLC is the full legal name of our company. It incorporates the word "valor" which is found in a quote from Tacitus that is engraved on the National Law Enforcement Officers Memorial: "In valor there is hope". Having worked with and been around law enforcement for all of their adult lives, founding owners Steve Condie and Slade Gurr know that the law enforcement community is full of valiant men and women, and we as a company are grateful for the LE community.
We conduct business under the DBA of "Covert Law Enforcement" because it says a lot about what we do and where our products are focused.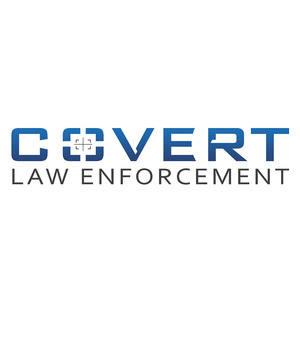 2. What was the inspiration behind starting your company?
Condie and Gurr had a small camera installation business that was run part time while Gurr worked as a detective and Condie worked as an IT specialist and 911 dispatcher with the Logan City Police Department. Given that Condie and Gurr had several years' experience in the surveillance industry, the Logan City PD asked that they identify some equipment that had some very specific features and capabilities. As they attempted to fill all the needs that the department had, they were unable to find one system that would do what they needed it to do. With the blessing of the department, they developed and manufactured the first self-sustained rapid deployed covert surveillance system known today as "The Box."
"The Box" was put to use on active investigations and immediately became a powerhouse within the local law enforcement community. As members of the FOP at the time, Condie and Gurr decided to make the system available to other agencies by offering it at the National FOP Conference. From there other systems similar in nature were developed, relationships within the industry were built and product offerings increased – from custom long-range surveillance systems to cellphone-based and RF body wire systems. Since 2010, Covert Law Enforcement has built a rock-solid foundation with law enforcement clients at the federal, state, and local levels throughout the United States.
3. What is your signature product and how does it work?
By using a unique and proprietary system of controls and failsafe, in conjunction with a custom-built and manufactured enclosure, the Covert Law Enforcement Advanced Pole Camera has proven to be a highly sought-after product. The reliability and advanced functionality offer so much more than the typical camera-and-router-in-a-box solution. All of the Advanced Surveillance Systems manufactured by Covert Law Enforcement allow law enforcement to conduct detailed investigations that help keep officers safe and limit their time in the courtroom.
4. Why do you believe your products are essential to the law enforcement community?
One of the founding principles that Covert Law Enforcement is based on is that law enforcement should have the best technology available in order to help protect officers, and we pride ourselves in the fact that our equipment saves lives. By providing as much information as possible on potential suspect locations, our technologies  enable officers to prepare for situations that they would not have otherwise known about. By fully understanding potential threats of target locations they are able to plan for the safest way to execute search warrants and other police actions.
5. What makes your company unique?
Quality, simplicity, and reliability have been the driving force behind all our development. We understand that detectives have a job to do, and they just want to be able to do it easily. The founders have worked as law enforcement officers, and they are always available to our staff and our clients to help work through the wide variety of unique scenarios and investigations.
6. What do your customers like best about you and our products?
Our customers love the reliability of our Advanced Surveillance Systems, and the ability to get ahold of us when they need to. We offer 24/7 support and we can be contacted easily by phone, email, chat, and even text. We know our client base, and we understand their unique work demands.
7. What is the most rewarding part of serving the first responder community?
The most rewarding part of working with law enforcement is hearing about how our equipment has aided our customers in a variety of investigations. We love working with the men and women that are out there getting it done, and they know they can call us for ideas on how to solve the unique problems they face during complicated investigations. We enjoy looking up at the TV to find that we are assisting with the very investigations national news organizations are reporting on.
8. Do you support any charitable organizations within public safety?
Having personally benefited from the generosity of Concerns of Police Survivors (C.O.P.S), the owners of Covert Law Enforcement are always looking for opportunities to help COPS as well as other organizations that provide services to the law enforcement community.
9. Is there any fun fact or trivia that you'd like to share with our users about you or your company?
We spend way too much money on Audible.com, but we love the insight we get from the great thought leaders of yesterday, today, and the future.
10. What's next for your company? Any upcoming new projects or initiatives?
We are constantly talking with our clients and the officers that are in the field. We believe in actively practicing Voice of The Customer research, and we strive to identify current and future needs that will help keep officers safe. We love feedback and are currently working on several projects that will help meet the needs of today's and tomorrow's officers.