How 6 million new tips each day help agencies across North America connect and solve crimes faster – at no cost
Nearly 80,000 investigators use vehicle history data to solve a wide range of cases including homicide, drug, human trafficking and interdiction
---
Sponsored by CARFAX for Police
By Police1 BrandFocus Staff
Some of the most notorious crimes in history have involved – and were solved with clues from – a vehicle. It is estimated that vehicles are used in the commission of more than 75% of crimes committed [1].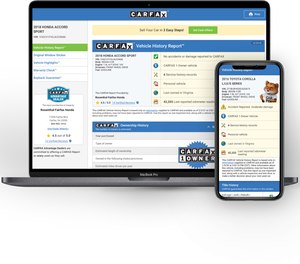 While CARFAX for Police vehicle data is often used to solve offenses like hit-and-run crashes or locating a stolen car, its 28 billion vehicle history records can do much more than many agencies realize by helping solve crimes of all types faster.
Powered by agency-provided data, a suite of investigative tools is provided at no cost to more than 5,000 law enforcement agencies across North America. Unlimited licensure is available to agencies of any size.
Beyond the tools, CARFAX for Police also provides an interoperable networking platform for investigators to support case resolution and exchange ideas on the most pressing issues they face on the front lines.
This bi-monthly Investigating Trends series features panels of experts sharing insights on topics such as violent crime, human trafficking, temporary tags and catalytic converter theft.
Recent programs on catalytic converter theft and how to solve violent crime using digital data drew more than 1,000 registrants each. A chat feature is enabled during each program, and recordings are available for download afterward.
EVERY 45 SECONDS AN INVESTIGATOR USES A CARFAX TOOL
Investigators and analysts trust CARFAX for Police tools alongside other data sources to locate vehicles of interest that may be connected to a crime. High mileage on a vehicle may indicate trafficking, while an oil change may place a vehicle in a particular location at the time of an incident.
This vehicle data helps tell a story and assists others in the interoperable network to achieve their individual goals. Notable within the network is the National Center for Missing and Exploited Children, which credits successes in bringing missing children home to CARFAX for Police.
Other Alliance Partners include 52 Fusion centers across the United States, supporting analysis of threat information on a local and national level, and six Regional Information Sharing Systems centers that enable regionalized information sharing and collaborative training.
The concept behind the interoperability network is simple yet achieves big results and becomes more effective as each new law enforcement agency adds its own data.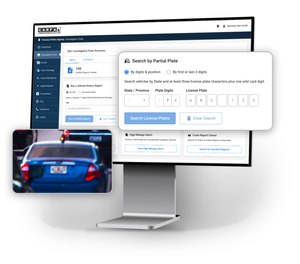 "Law enforcement agencies share their crash data with CARFAX for Police in exchange for the suite of investigative tools that they use to solve crimes in their community," said retired Lt. Michael Ledoux, business development director at CARFAX for Police.
"This crash data, coupled with additional vehicle history records, supports our partner agencies' efforts to keep their communities safe, and save time and resources within their agencies," he continued. "And the best part is that it's free. This is especially important when budgets are tight."
A NUMBER OF TOOLS ARE AVAILABLE
Investigators on the hunt for leads need access to as much information as possible. Many types of crimes can be solved in part by using the range of free tools offered exclusively to law enforcement and affiliated professionals by CARFAX for Police:
Vehicle history reports: Accident data and service records can help to pinpoint a car's location and are useful when putting together a timeline of a vehicle's whereabouts.
Searching partial license plates: Locate vehicles of interest using only three plate characters. Additional filters for make, model and color help to narrow down the results.
Customizable VIN alerts: Once an alert for a specific vehicle is created, users will be notified when new data on that vehicle is uploaded.
Alerts for high mileage vehicles: Cars with altered VINs, as well as those involved in several types of fraud, can be brought to your agency's attention with this tool.
Crash report center: Nationwide access to crash data, searchable by VIN, plate and other filters, offers leads on vehicles of interest and more.
Each of these tools has aided agencies across North America in generating leads related to non-vehicle-specific crimes, including narcotics offenses, organized crime, violent crime and missing persons cases.
In addition to the suite of investigative tools, CARFAX for Police can increase efficiency for records departments through its QuickCounter eCommerce solution. It also offers digital traffic tools – Driver Exchange Tool and eCrash – to help officers clear crashes faster. Combined, these tools address the full lifecycle of crash reports from capture to distribution.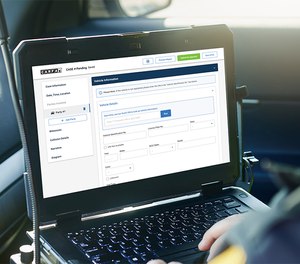 TAKING TRAINING ABOVE AND BEYOND
CARFAX for Police has taken its interoperability network and training to the next level, virtually. With the Investigating Trends series, in-agency academy training, regional lunch-and-learns and monthly training for all product offerings, CARFAX for Police has become a destination for law enforcement to gain certification credits.
"We hear from our partners on the front lines what they need," said Ledoux, "and we do our best to deliver so that they can focus on what's most important to them – doing their jobs."
"We're facilitating a dialogue and creating a platform where law enforcement can come together and collaborate to support case resolution," he continues. "We see that there's a great value that we provide to law enforcement, and it's a win-win all around."
REFERENCES
Gardner, Thomas and Terry Anderson. Criminal Evidence: Principles and Cases. 2015
Visit CARFAX for Police for more information.

Request information from CARFAX
Thank You!