PRESS RELEASE
i911 by Callyo Launches to Provide Free Location Data on Emergency Callers
---
St. Petersburg, Florida - Callyo today announced its latest public safety tool, i911. First responders can create a free account at i911.com to view the precise location of individuals calling 911 from their iPhone, Android or other mobile devices. Callyo will debut the technology to over 15,000 public safety professionals at the International Association of Chiefs of Police (IACP) Expo this weekend in Orlando, FL. Visit Callyo at Booth #2510.
Approximately 80 percent of 911 calls today come from mobile devices, but outdated infrastructure often makes it difficult for 911 centers to quickly and accurately obtain a mobile caller's location. "You think they know exactly where you are when you call 911 from your cell phone. They don't." says Chris Bennett, Callyo Founder & Chief Product Officer. In fact, the FCC estimates improving location accuracy could save over 10,000 lives per year.
Bennett's passion for location as a life-saving tool dates back to 2008 where he won runner-up in CTIA's Location Based Services Challenge. "I just couldn't get it out of my head that 10 years later, everything is delivered right to your door, yet paramedics may be circling the neighborhood trying to find you," Bennett says.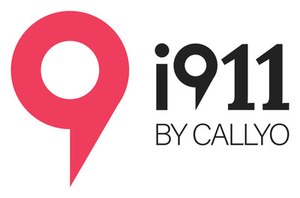 This time, they have the team to solve it. Callyo is no stranger to the public safety market. Their team of 25 serves over 100,000 first responders and 10,000+ agencies with communication tools that do everything from capture human traffickers to help residents better communicate with officers in their neighborhood.
With today's release of i911, Callyo also announces its partnership with RapidSOS, who they met as fellow ResponderXLabs entrepreneurs in the Amazon Web Services (AWS) ecosystem. The RapidSOS NG911 Clearinghouse, a secure source of device location and additional emergency data, links millions of connected devices to 911 and first responders through public safety software integrators like i911. Through this partnership with RapidSOS, agencies using i911 will now have access to life-saving fast and accurate device-based caller location data from millions of enabled smartphone devices.
Qualified first responders may create a free account at i911.com and begin locating calls for service within minutes. In keeping the focus on privacy, user data cannot be used for any non-emergency purpose and only authorized first responders will have access to the user's location.
About Callyo
At Callyo, we build innovative, simple, meaningful tools within reach of all in law enforcement to combat crimes such as human trafficking and child exploitation. Callyo has changed the way investigations are done and believes that you shouldn't need special equipment to do something special.
Callyo has been called "arguably the most innovative new policing technology in the past 20 years" while maintaining record satisfaction and renewal rates across 100,000+ officers and 10,000+ agencies. Apps like Callyo's 10-21 Police Phone have saved countless man-hours and taxpayer expense and improved the well-being of investigators with solutions that respect the privacy of our fellow citizens. Callyo website: https://www.callyo.com/

Request more info from Callyo
Thank You!